Vehicles and pedestrians were pelted with stones and mud after a water main burst in Swindon.
Police were called to the scene to ensure public safety and close roads in the area while Thames Water response to the incident, thought to have been caused by workers hitting a pipe during construction work.
It happened at around 11.30am at the entrance to Kembrey Park, off Cirencester Way, sending debris flying through the air.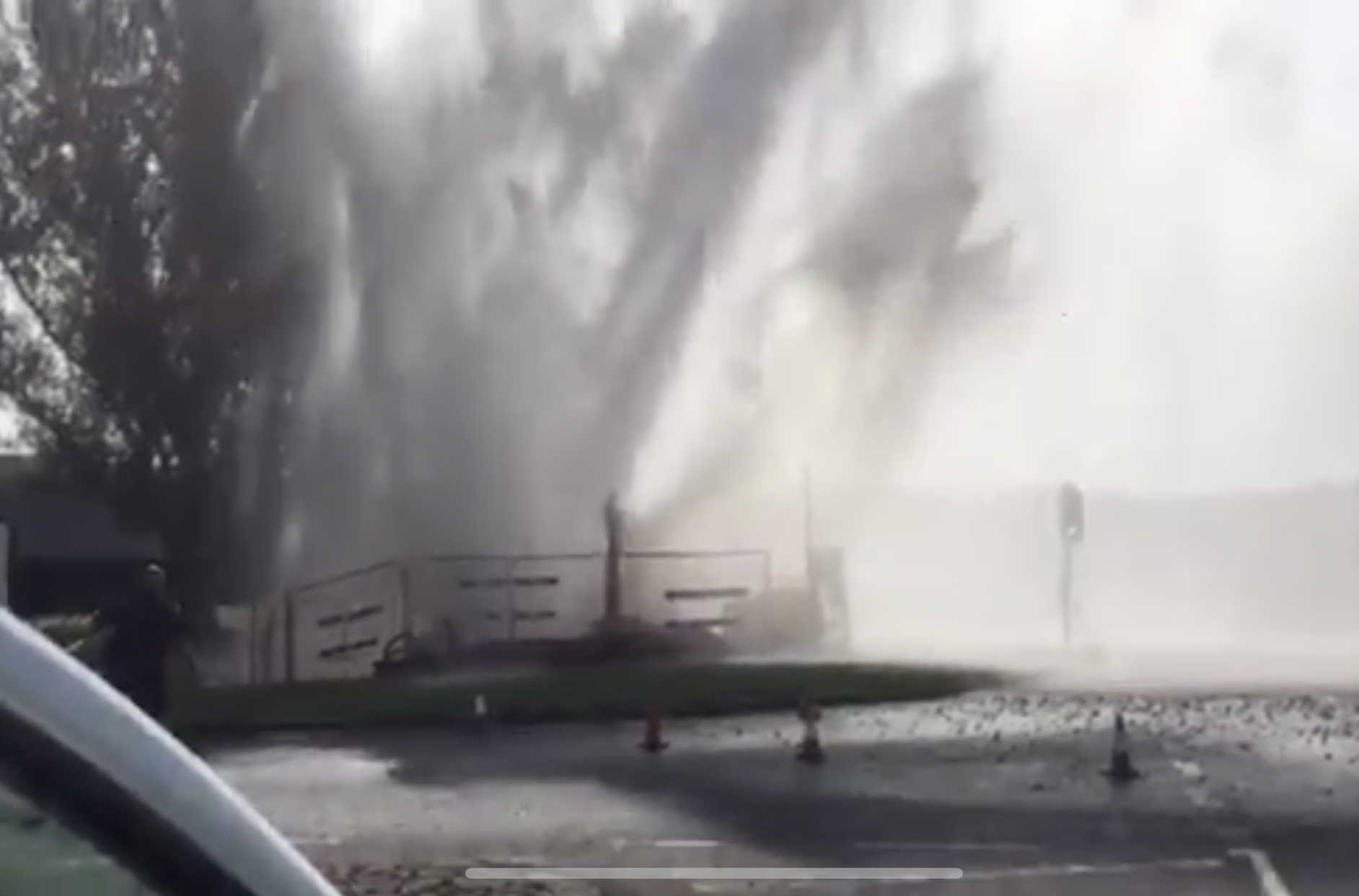 A spokesperson for Wilthsire Police said: "We are urging drivers to avoid the areas of Elgin Drive, Headlands Road and Cirencester Way in Swindon due to a burst water main.
"Thames Water have been contacted about the incident.
"Please seek an alternative route for the next few hours while the incident is dealt with."