Ten bags full of clinical waste have been fly-tipped just metres from restaurants in Swindon.
Parish councillor Toby Robson was shocked to discover the bulging yellow sacks next to McColl's on Union Row, off Victoria Road, in Old Town at around 4pm this afternoon.
Pondering on whether the hazardous waste sacks were used to dispose of general waste, he checked inside one of the partially opened bags to discover a number of intravenous drip fluid bags, alongside the connecting tubes – all of which had blood dripping from them.
Seriously concerned by the find, Swindon Borough Council were alerted and attended the scene within 15 minutes of the first phone call, removing the dangerous waste.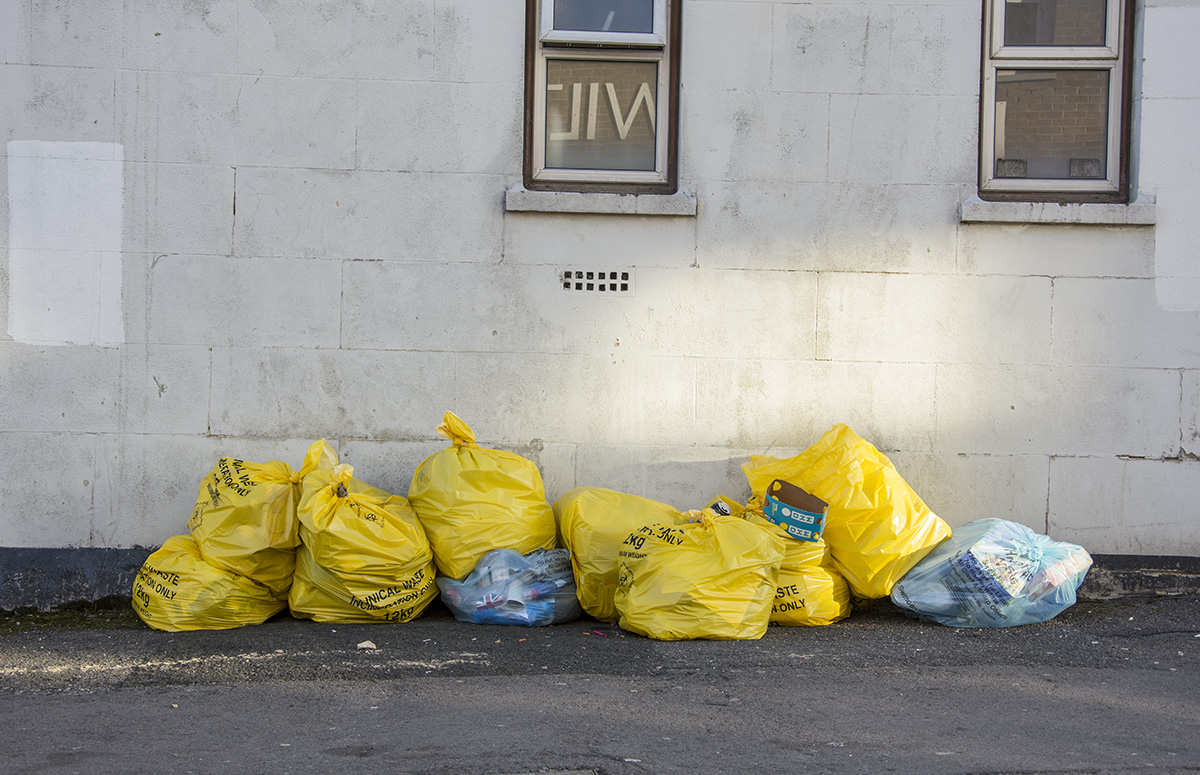 Talking to Wiltshire 999s, Toby commented: "Obviously finding something like this absolutely appalling. No one should have have to come across clinical waste on the street.
"I understand from local residents, who stopped when we were looking through the yellow sacks, that they have been here since at Wednesday evening – that's at least three days.
"When I was looking through the waste, I saw what appears to be blood pooling in the bottom of bags. We can only assume it is human blood as it's associated with drips and lines. Goodness knows what else could be within the other bags alongside the one I checked.
"I contacted the local council and requested that someone collects the waste, and to their credit they were out here within 15 minutes.
"Obviously this raises all sorts of questions, and I will be following this matter up with the council regarding an investigation into this fly-tipping. I hope that, if necessary, a prosecution is brought in order to stop this from happening again and putting the public at serious risk."
By law, infectious waste must be disposed of by incineration by a licensed company.
The origin of the hazardous waste is unknown at this stage, however we have contacted Oasis Dental Care, which is immediately opposite the find, for comment.
Don't miss out on breaking local 999 news - follow us on Facebook now: