A suspected drink driver has been arrested after a pursuit ended with a crash into a historic listed structure.
The 20-year-old man driving a Audi A3 when he is alleged to have failed to stop for police in Salisbury in the early hours of today (Saturday, 21 May).
Article continues below advert
Following a short pursuit, the vehicle collided with The Poultry Cross on Butcher Row just before 0.45am – causing damage to both the building and vehicle.
The driver and two occupants of the vehicle were not injured.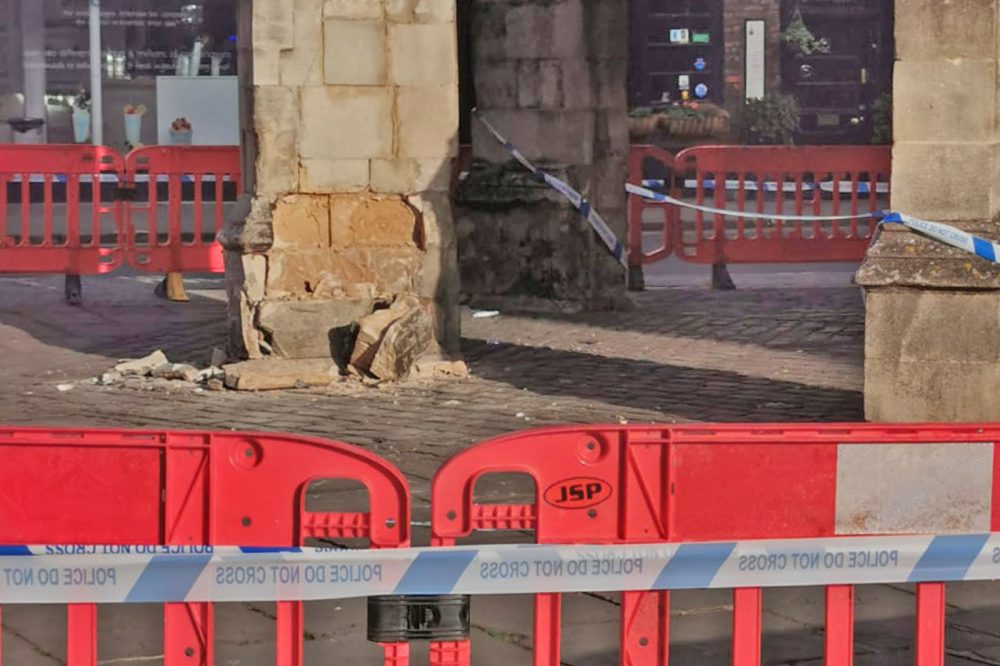 Article continues below advert
The man was arrested on suspicion of failing to stop for police, dangerous driving, driving whilst disqualified, driving whilst over the prescribed limit for alcohol and criminal damage.
An investigation is ongoing and the suspect remains in custody.
The Poultry Cross, created in the 14th century, is the only market cross left standing in Salisbury. It was designated Grade I listed structure status by English Heritage.