Specialist animal rescue firefighters helped release a horse from metal chains on Friday.
The team from Stratton Fire Station were deployed over the county border to assist in the rescue at Ashdown Park, Lambourn, shortly after 9.15am.
Fire crews from the Royal Berkshire Fire and Rescue Service (RBFRS), the specially-trained animal rescue team from Dorset and Wiltshire Fire and Rescue Service and an officer from Oxfordshire Fire and Rescue Service were all in attendance.
The horse was freed from the metal chains after approximately an hour and a half.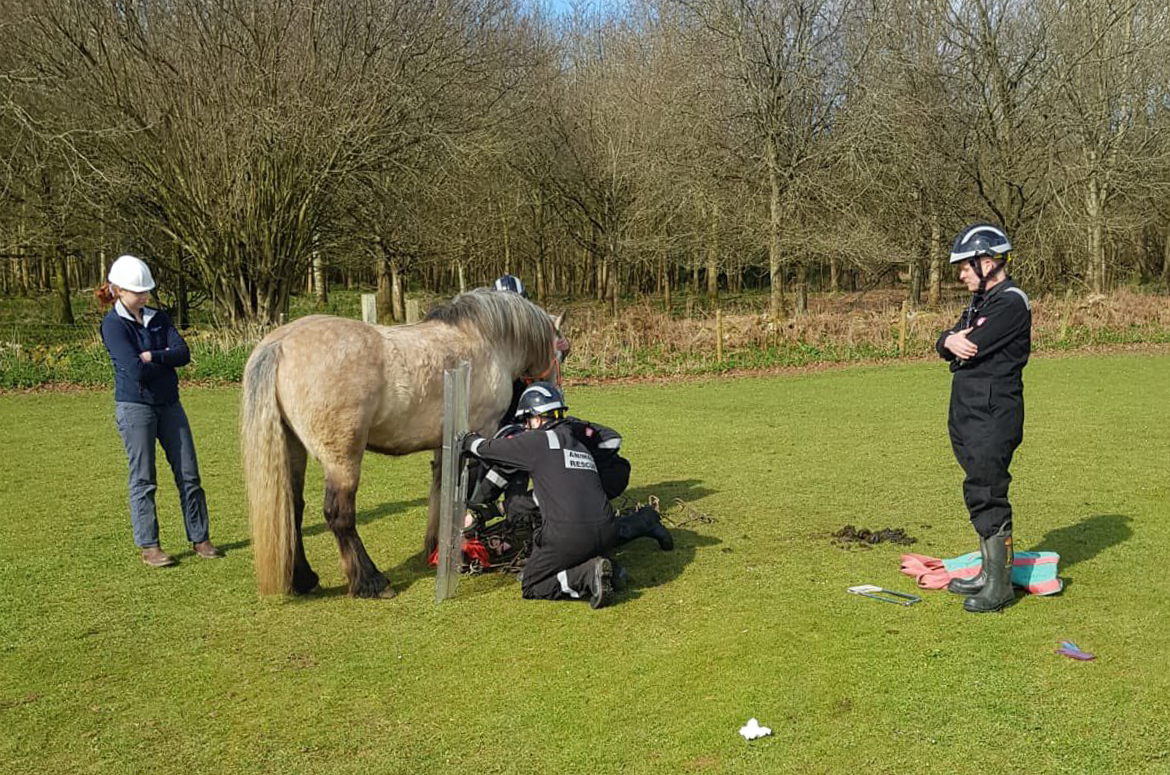 "Crews worked to release the horse, which was then placed into the care of the owner and vet", an RBFRS spokesperson told Wiltshire 999s.
Adding: "Crews were on scene for approximately one hour and 33 minutes."
Don't forget to follow us on Facebook and Twitter so you don't miss the latest 999 news. If you spot an ongoing incident please text our 24-hour tip-off line: 07794 802 940.
Read more news and interesting stories

👇