Police are hunting vile thugs who used racist language and threw eggs at a curry house – all while customers were eating inside.
Rokib Ali, 48, spoke out after three men egged his Swindon restaurant and hurled abuse at staff in a "targeted attack" on Thursday night (9 December).
The Biplob's windows were covered in yellow yolk, leaving diners inside baffled as to what had just happened.
Rokib spent half an hour cleaning the windows after the thugs were chased away from the restaurant in Wood Street, Old Town.
He said: "I've never had anything like this before, it's horrible.
"It happened so suddenly, just out of the blue. The first time they passed and threw an egg, we went out to check if anyone else had been hit then went back inside, but when they kept coming back, that really rang alarm bells.
"Swindon is a lovely place, it's multi-cultural and there is no place here for hate crimes.
"This is a busy time for us and we're fully booked this weekend. I do worry about them coming back, it might put off customers."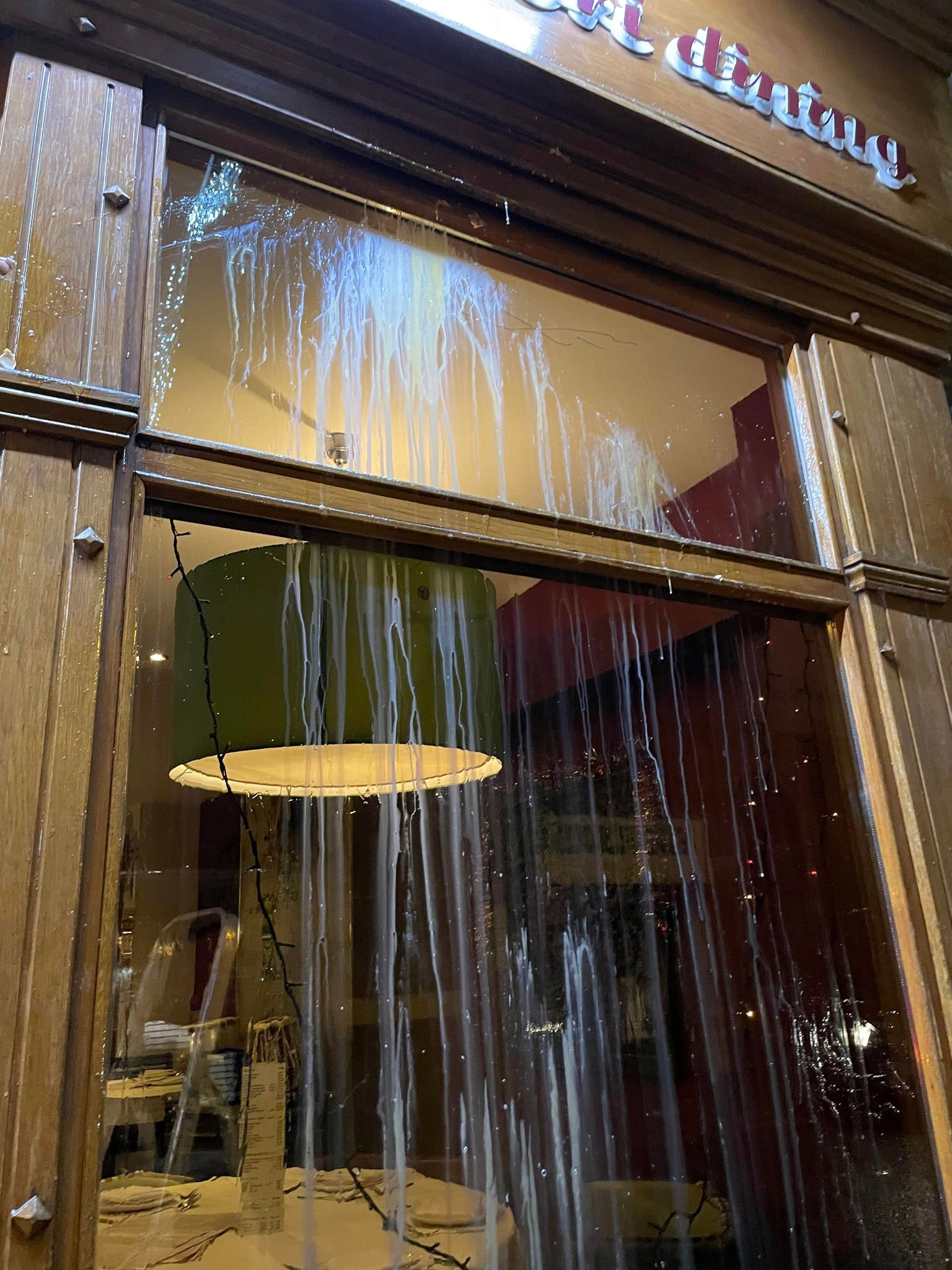 A spokesperson for Wiltshire Police said: "It is reported that eggs had been thrown at a restaurant, Biplob, as well as racially aggravated comments made by three suspects, believed to be men.
"They have then reportedly been chased down Wood Street, onto the High Street, turning in the direction of the Co-op.
"Anyone with any information regarding this incident or who witnessed it is asked to call us on 101."