A judge and crown prosecutor last week praised the actions of a Wiltshire 999s journalist after he made a citizen's arrest on witnessing an assault in Chippenham last year.
Whilst working a news story, Daniel Jae Webb came across a group of teenagers attacking their victim on the floor in an alleyway near The Buttercross in the town on 20 October 2019.
On witnessing the altercation, he ran towards it and chased one of the perpetrators arresting him using Section 24A of the Police and Criminal Evidence Act (PACE) following a short foot chase.
19-year-old Callum Teunon, Sutton Benger, was detained by the journalist. A passing member of the public helped to hold the teenager to prevent him making a second getaway until the police arrived around eight minutes later.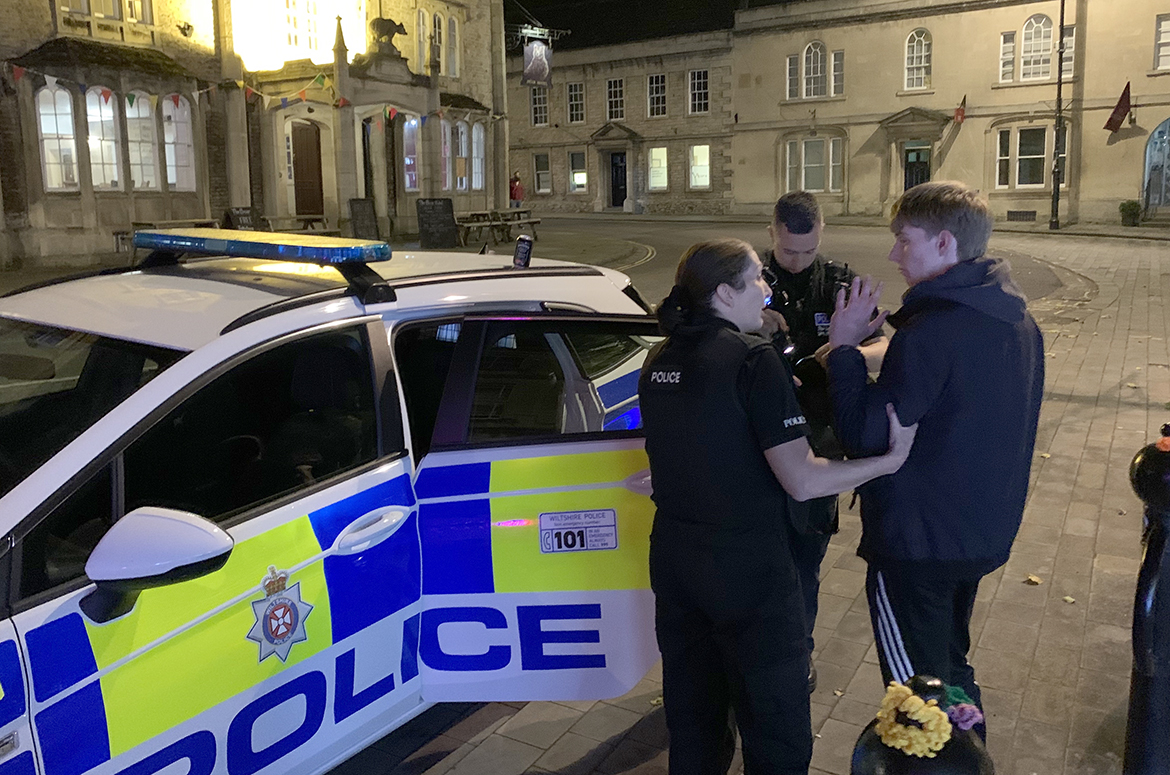 The victim sustained cuts, bruises and scratches to his face which required hospital treatment.
A second man, 18-year-old Jamie Witts, of Wood Lane, Chippenham, was arrested for his part in the altercation a few days later after he was identified by the victim.
At Swindon Crown Court this week, both men pleaded guilty to assault by beating and received 12-month community orders and curfews, according to the Swindon Advertiser.
Crown Prosecution Service prosecutor Tom Wright praised the journalist's intervention: "If he hadn't done it may well have been a more serious incident."
During sentencing, Judge Peter Crabtree commented: "Mr Webb, who needs to be commended for his part in all this, was able to see about five males assaulting the victim."
Speaking to the Swindon Advertiser following the case, Daniel Jae Webb said: "Journalists are supposed to simply record and document incidents, but it is very difficult to stand back and watch something like this unfold in front of you. I am pleased to have done my bit in breaking up this altercation and potentially stopping a more serious assault.
"I was in Chippenham working another news story when I saw several people stood filming something that was happening in an alleyway. I'm too inquisitive to ignore it, and that's when I came across the attack. I chased one of the men involved, detaining him following a short foot chase. At that point, I called out to a passer-by who assisted me in holding him there while we awaited police."
Don't miss out on breaking local 999 news - follow us on Facebook now: