Hundreds of fish have died and thousands more are struggling for oxygen following an unknown incident at a popular fishing lake in Swindon.
It's believed Peatmoor Lagoon has fallen victim to some form of pollution over the past few days, which has left dead fish floating in the water – much to the horror of locals.
The Environment Agency has launched an investigation, with staff attending the site at around midday today (Tuesday). In a bid to save some of the lake life, numerous aeration units have been deployed.
It's hoped that giving the fish additional oxygen will prevent as many deaths but until the source of the problem is found, more and more fish are little to succumb.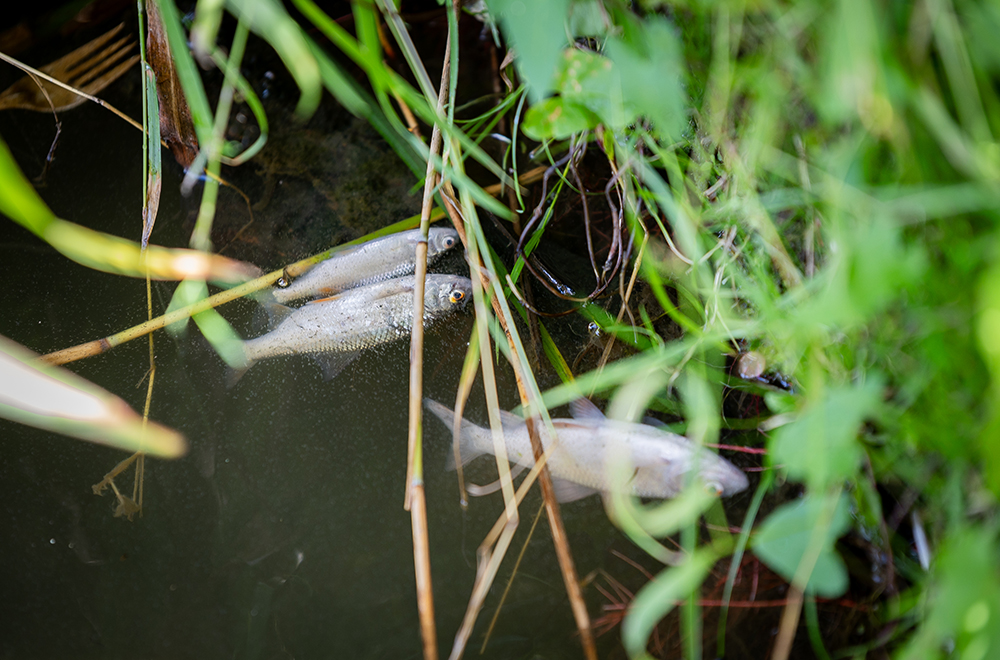 In parts of the lake, near the edge, shoals of hundreds – if not thousands – if small fish can be seen gasping for air, and fail to react to the presence of people.
Peatmoor Angling Club secretary David Richens told Wiltshire 999s that there is anywhere up to £150,000-worth of fish in the lake – all of which are now at risk.
Mr Richens was on site most of the day, liaising with the Environment Agency and warning local dog walkers to avoid letting their pets into the water over concerns they could become ill.
Local fishermen gathered near the overflow outlet – all visibly shocked and saddened by the scene and the bleak outlook for the coming days and weeks.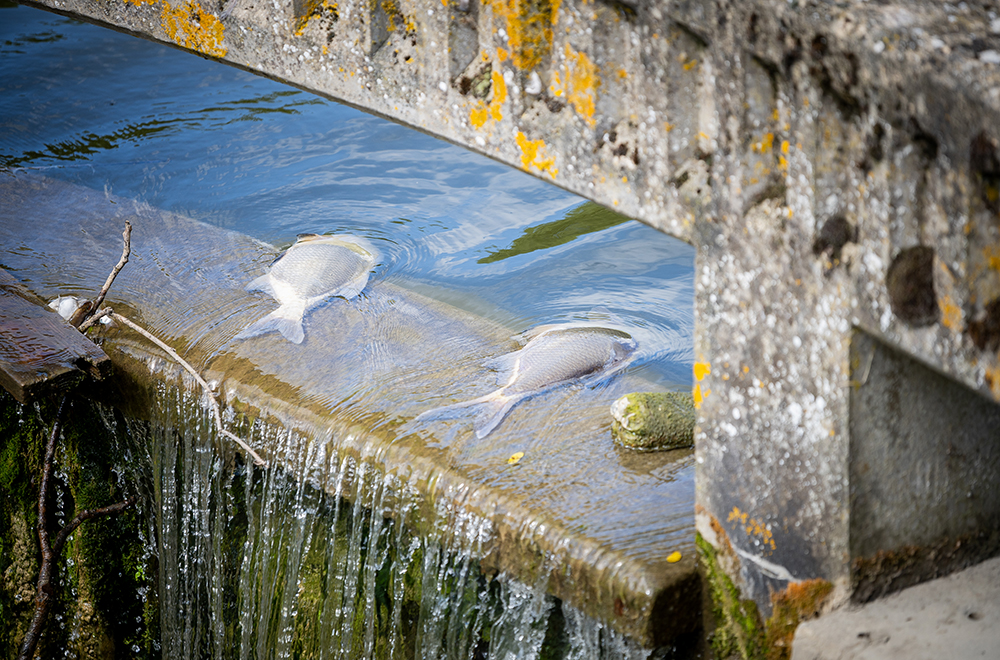 Across the lake, hundreds of dead fish can be seen bobbing along – though many have sank, been caught in weeds below the surface or caught along the waters edge.
An Environment Agency spokesperson said: "We are investigating a number of fish deaths and fish in distress on the Peatmoor Lagoon, Swindon.
"We deployed aerators to increase oxygen levels and create a safe haven for fish, and have taken water samples to help identify the cause.
"Members of the public who spot fish in distress should report it to our 24/7 incident hotline 0800 80 70 60 so that we can investigate."