A mass disorder broke out at a toddler's birthday party in Corsham this evening.
Approximately ten police units – including a riot van – raced to reports of more than 20 people fighting in a field off Queens Avenue at around 7.30pm.
At the height of the incident, 30 people were seen to be involved – but many were attempting to put an end to dramatic events which were witnessed by a dozen children.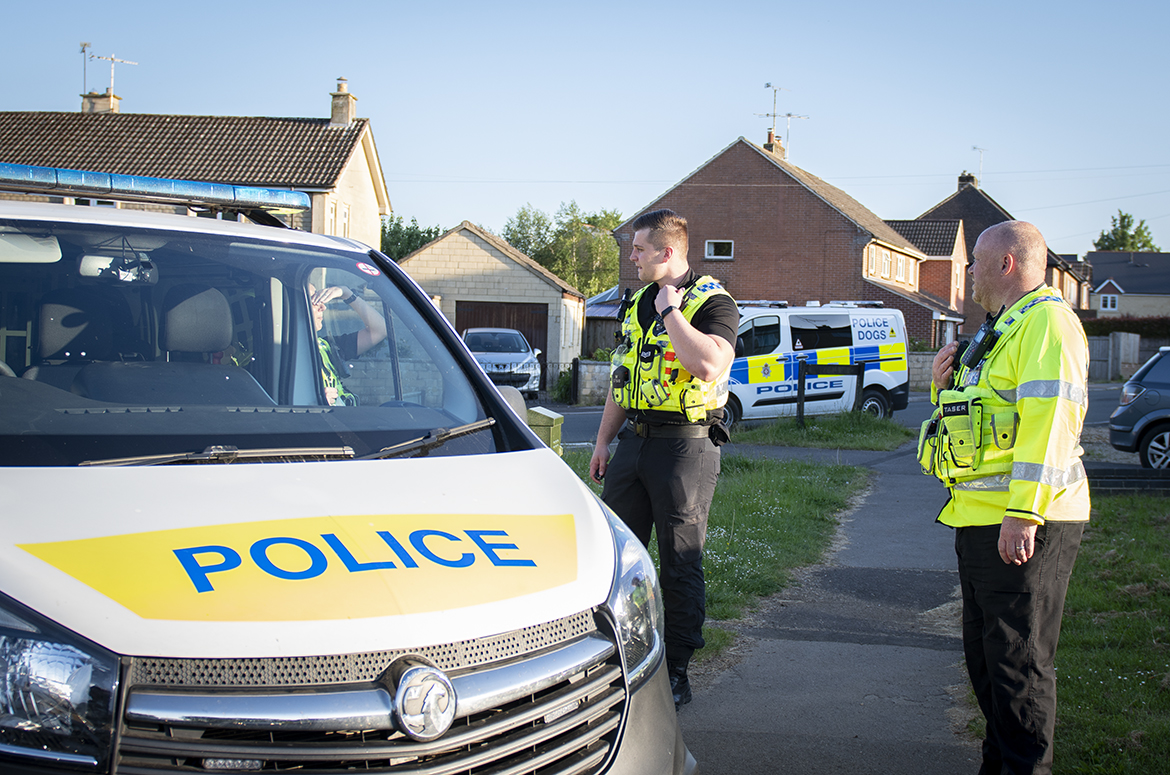 The disorder is understood to have broken out at a toddler's birthday party as a result of a domestic dispute before spilling out into the street.
Things escalated when one of the men involved in the fight reportedly brandished a hammer. It's not clear if anyone was hurt with the weapon.
Several men appeared injured and bloodied at the scene but it's not believed anyone was taken to hospital for treatment.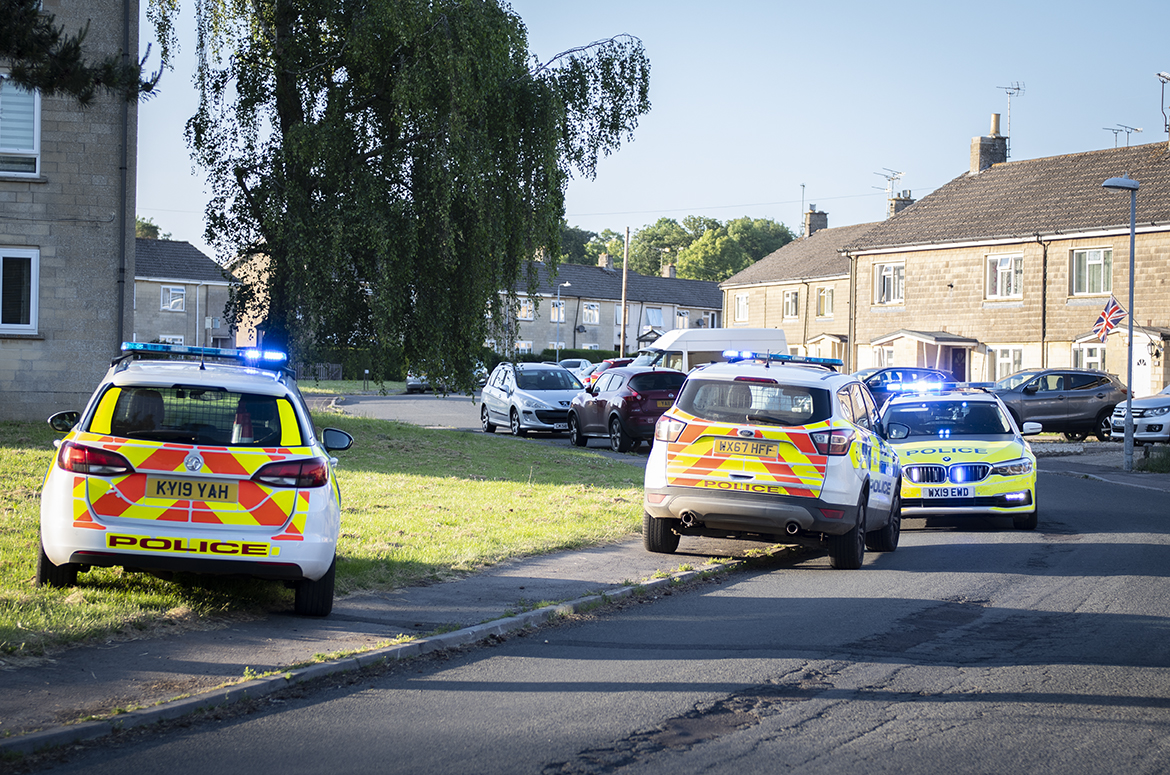 At least one man, believed to live locally, was arrested. He could be heard shouting and screaming abuse from the back of the police van, whilst banging on the vehicle's secure cage.
A spokesperson for Wiltshire Police said: "We were called at 7.30pm to reports of a disorder at a property on Churchill Way, Corsham. Two men were arrested for affray and remain in custody.
"One man suffered minor injuries but did not require hospital treatment.
"No weapons located when officers were at the scene."