CCTV footage has revealed the first pictures of a Suzuki 4×4 suspected to have been involved in several dognapping attempts on the Wiltshire border.
Police yesterday issued an appeal for information regarding the green and silver-coloured car after a number of attempted dog thefts in the east of the county.
Wiltshire 999s has learnt that three marked males, all described as Asain, targeted dogs in kennels on the Polesdon Estate on 18 November – on the Wiltshire border east of Great Bedwyn. Though the suspects are understood to have escaped empty-handed.
The vehicle has since been sighted in the Oxenwood, Berkshire, and Hannington, Hampshire, but local police have confirmed theft attempts in the Shalbourne and Bedwyn areas.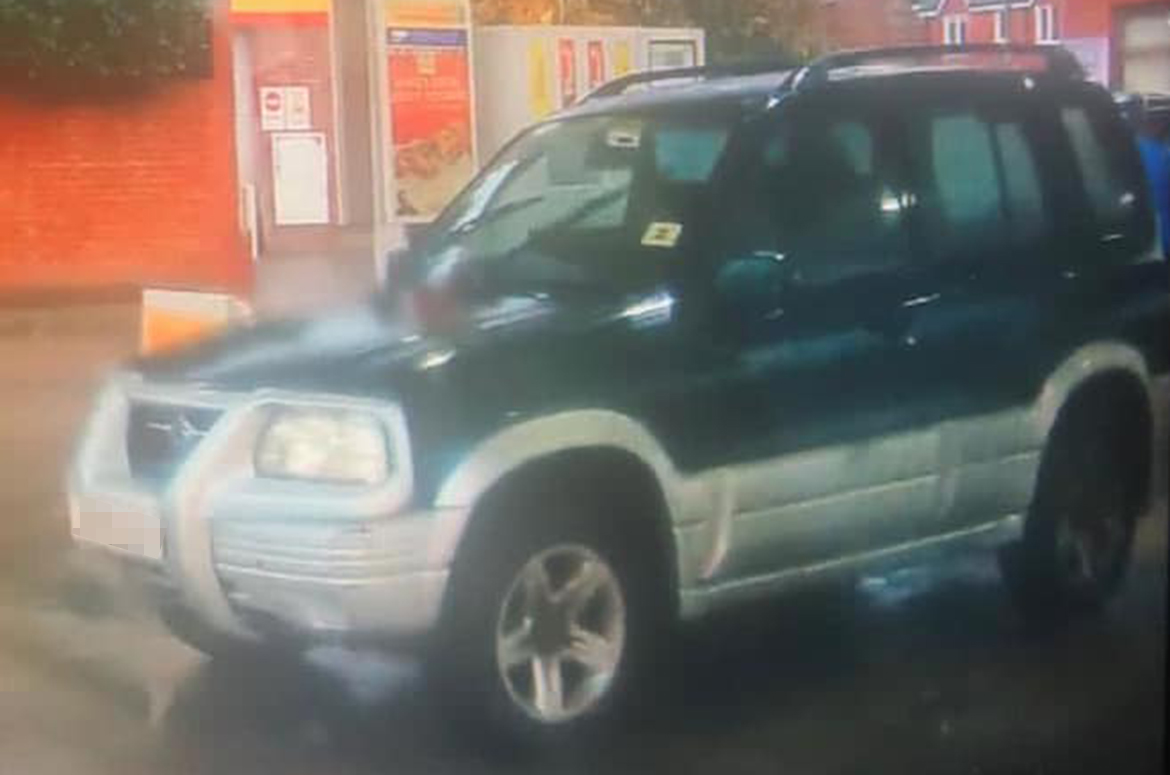 Wiltshire Police say there have been a number of incidents whereby a suspect will ring the front doorbell while another goes around the back of the property to try and steal the animals.
"We are asking people to be vigilant and keep their dogs locked inside the house or ensure their kennels are safe and secure", a force spokesperson said.
"Anyone with any information about this vehicle or the occupants should call us on 101 quoting crime reference number 54200115124. Please call 999 if a crime is in progress.
"Alternatively, you can report anonymously via Crimestoppers on 0800 555 111."
Don't miss out on breaking local 999 news - follow us on Facebook now: