A Swindon engineer who shared a racist meme on social media is thought to have lost his job after outraged locals complained about his conduct to his employer.
The firm, Public Power Solutions Limited – which is owned by Swindon Borough Council – confirmed that immediate action was taken against the man in line with their HR policies.
For most companies, an employee sharing highly offensive content to social media usually constitutes gross misconduct and therefore could be instantly dismissed from their role.
In one of the memes shared by the Electromechanical Engineer, thought to be in his 20s, joked that people can kneel on black people whilst they change their car tyre to avoid getting their trouser dirty.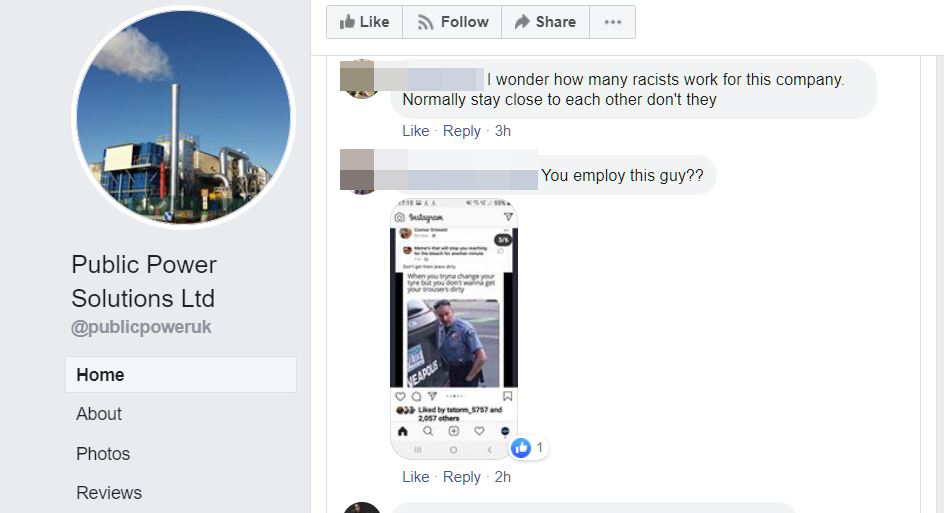 Director Of Business Services Cheryl Sloan said: "We have been made aware of the offensive material our employee posted on social media by several people and immediate action has been taken to deal with this at once.
"We can confirm that appropriate action is being taken under our HR policies.
"Public Power Solutions would like to make it absolutely clear that as a company we condemn racism and hate speech in any form. This behaviour goes completely against our Company's core values, which include mutual respect and embracing diversity."
We have approached the firm for further comment.
Don't miss out on breaking local 999 news - follow us on Facebook now: