Firefighters are currently 'watching over' a large blaze on Salisbury Plain.
Dorset and Wiltshire Fire and Rescue Service were called to the scene in the Tilshead area this afternoon.
Due to the fire being within the training area, firefighters are unable to access the land safely to extinguish the flames.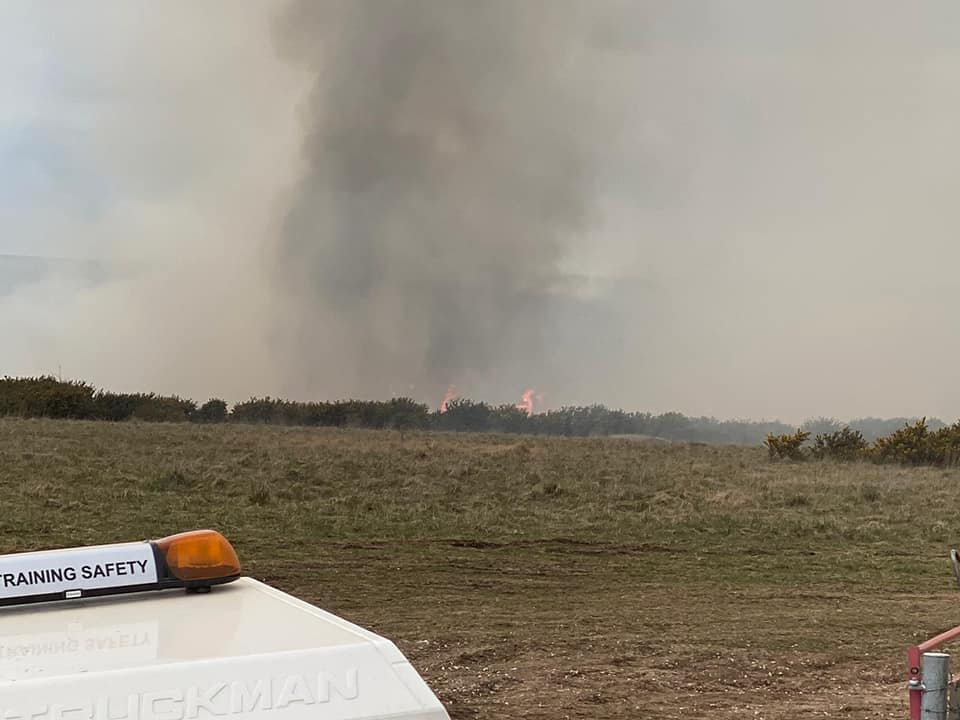 A fire service spokesperson said: "We are currently in attendance at a large fire on Salisbury Plain near Tilshead.
"[Firefighters are] unable to enter the area due to its location but keeping an eye on the blaze in a defensive mode."
Don't forget to follow us on Facebook and Twitter so you don't miss the latest 999 news. If you spot an ongoing incident please text our 24-hour tip-off line: 07794 802 940.
Read more news and interesting stories

👇