A drug driver who hit an 11-year-old girl whilst eating crisps and using his mobile has narrowly avoided an immediate prison sentence.
James Groves, 25, pleaded guilty to dangerous driving and driving whilst under the influence of cannabis at Swindon Magistrates' Court on 24 November last year.
Appearing at the same court for sentencing today (11 January), the defendant, of Haygarth Close, Cirencester, was told his crimes passed the custodial threshold.
Article continues below advert
Prosecutor Keith Ballinger said Groves was driving a Kwik Fit van between jobs when he was involved in a collision with a schoolgirl near Kingsdown School in Swindon at 3pm on 25 March 2021.
But his work vehicle was covered by CCTV – both inside and outside. It showed what the defendant was doing in the moments before striking the youngster.
At the exact moment Groves struck the child, he was clutching an open packet of crisps in his left hand and using his docked mobile phone with his right hand.
Article continues below advert
The concerning footage showed that the Volkswagen Crafter's steering wheel was controlled only by his left hand – which was closed in a fist, rather than open.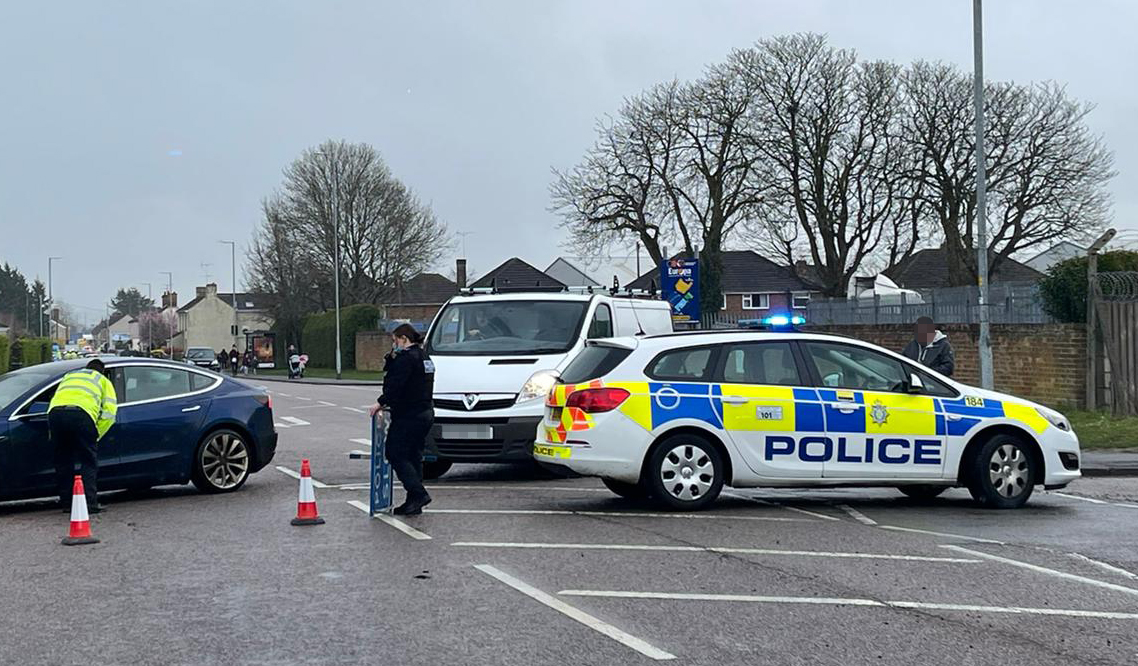 Mr Ballinger told of how the girl has no recollection of the collision; she remembers leaving school and waking up in a hospital bed.
The victim suffered an eye injury that required stitches, sprained ankles and bruising across most of her body.
MORE COURT: Pit bull owner allowed to keep banned breed – but it could still be destroyed
In a statement to police, the youngster said she was "still feeling overwhelmed by the whole incident" and regularly feels "shooting pains" since the collision. She claimed she was worried about going back to school and crossing the road.
Groves failed a roadside drug swipe before providing an evidential sample with a reading of 2.6µg of cannabis per litre of blood. The legal limit is 2µg.
It was also found he was travelling at 26mph in a 20mph zone.
Mark Glendenning, defending, said his client is "mortified at what had happened".
He added: "My client won't put any blame on the girl, but she simply steps out into the road without looking.
"It's arguable whether he would have been able to stop regardless, even if he was looking at the road."
Mr Glendenning said new father Groves, who has since stopped working for Kwik Fit, uses cannabis as a form of self-medication for mental health issues.
Magistrates labelled it a "damning set of circumstances" and sentenced him to an eight-week prison term suspended for 18 months.
He was ordered to complete a mental health treatment requirement, 15 rehabilitation activity requirement days, pay costs of £85 and a surcharge of £128.
Groves was banned from driving for two years.
MORE COURT: Man strangled girlfriend after searching her phone for evidence of disloyalty