Over the past year, Wiltshire 999s and Isle of Wight-based news website Island Echo have been utilising drone technology to deliver local stories like never before – from the sky.
In 2021, both organisations invested in drones – officially known as unmanned aerial vehicles (UAV) – in a bid to deliver unique, story-telling photographs and video that stands heads and shoulders above the competition.
The UAVs allow multimedia journalists Daniel Jae Webb and Darren Toogood to capture high-resolution photographs and video of a variety of different subjects, from a dramatic landslide to a bird's eye view of an overturned tanker.
The two publications operate in very different locations, yet the use of 4K drone technology works equally as well across both patches – with drones now a permanent fixture in the kit bag.
The Isle of Wight, covered by Island Echo, has the challenge of being surrounded by water and the tricky coastal breezes that brings; whilst Wiltshire, covered by Wiltshire 999s, has built-up areas, numerous airports, motorways, and a mainline railway.
Article continues below advert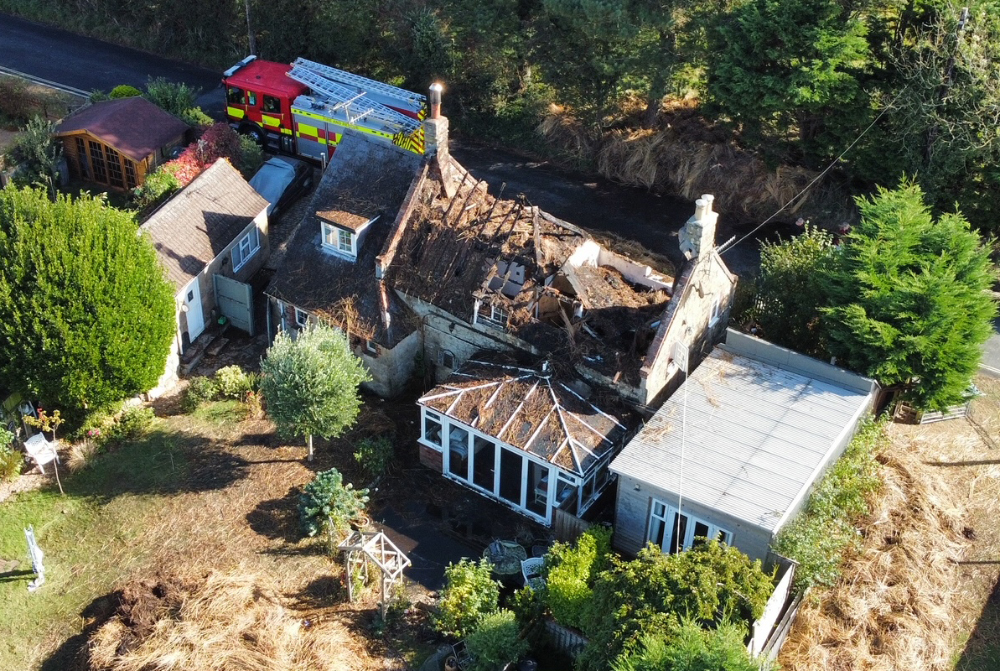 Both journalists – who are also professional photographers – are united in their desire to deliver truly local news quickly yet accurately, with the publications working collaboratively to test the real-world usage of drones for reporting on breaking news stories.
Whether it be chasing a lifeboat out to sea off the coast of Bembridge or flying over the aftermath of a blaze that gutted a huge building in a Wiltshire village, the UAVs are proving invaluable – and it is all thanks to a change in the law back in December 2020.
Daniel Jae Webb, Editor of Wiltshire 999s, said: "Other countries have been covering news from above for years – whether it be by drone or by helicopter. The decision to use a drone in Wiltshire has taken our coverage of certain incidents to the next level.
"Despite the courses, rules and regulations, and the insurance costs, investing in a drone was one of the best decisions I have ever made. Whilst drones aren't new tech, their use to cover news on a local level is very new.
"I have found aerial footage and photographs show a different perspective, one that's vital to covering breaking news. They will never replace traditional news photography, but vastly compliment it – showing every aspect of a scene or incident."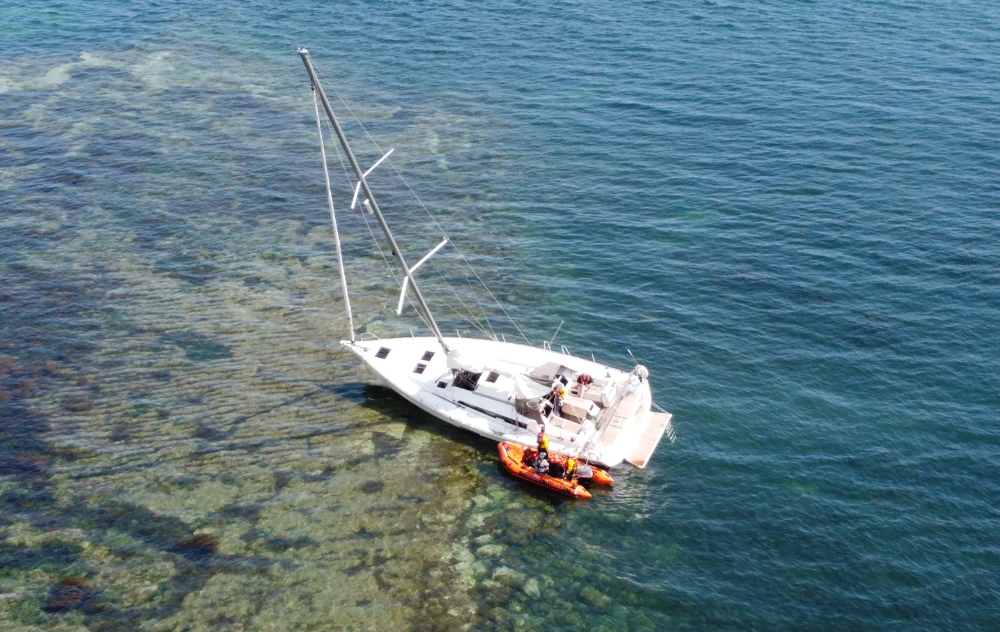 Darren Toogood, Editor of Island Echo, said: "The ability to capture high-quality photos and videos from the air has really enhanced our news coverage, especially where this can be done with speed and ease. Whether it is showing the remnants of a large fire or stock imagery of the local area… drones add a different perspective to the story.
"2021 was a real learning curve for us, testing the waters on the appropriate use of the drone as well as its technical abilities. Yes, the drone can be put into the air within minutes but there are a lot of considerations – the weather being one of the key hindrances!
"I'm excited to see what the future holds in terms of our aerial adventures, as we continue to invest in the latest technology".