Drone photographs have revealed the scale of a fire in Trowbridge on Monday afternoon.
Emergency services were called to reports of a double garage ablaze in Mascroft Road, off Leap Gate, at around 5pm yesterday (23 May).
Article continues below advert
Fire crews from Trowbridge and Bradford on Avon were sent to the incident.
The double garage building was described as being "well alight" on their arrival, with the flames spreading to a neighbouring homemade garden bar.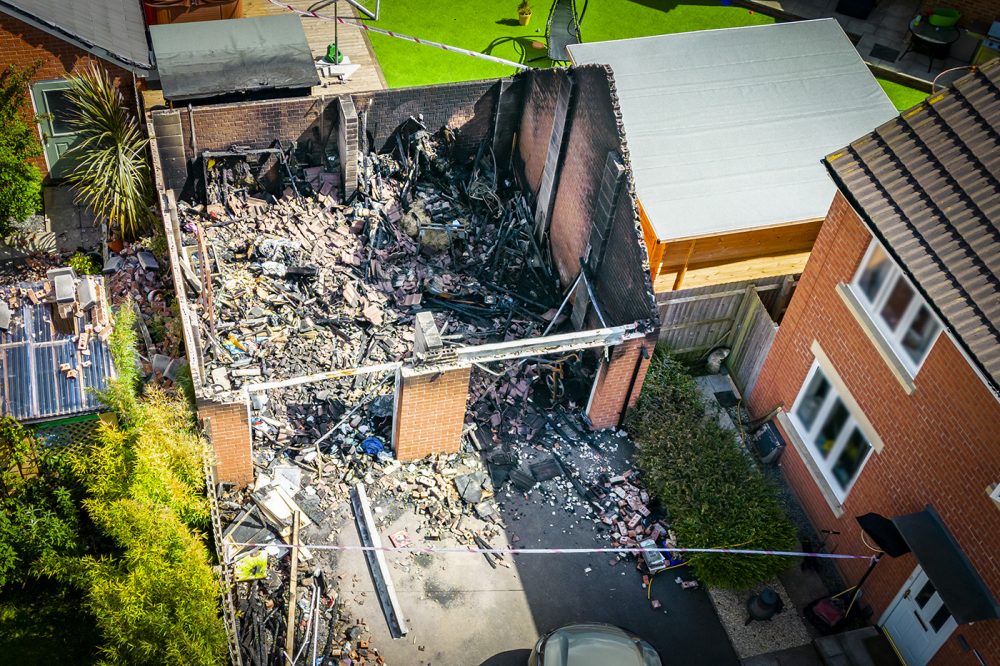 Article continues below advert
Four firefighters wearing breathing apparatus managed to stop the blaze from spreading further using two hose reel jets, small tools and drags.
"Unfortunately the garages and the bar were completely destroyed by fire, with the garage roof collapsing", a Dorset and Wiltshire Fire and Rescue Service spokesperson said.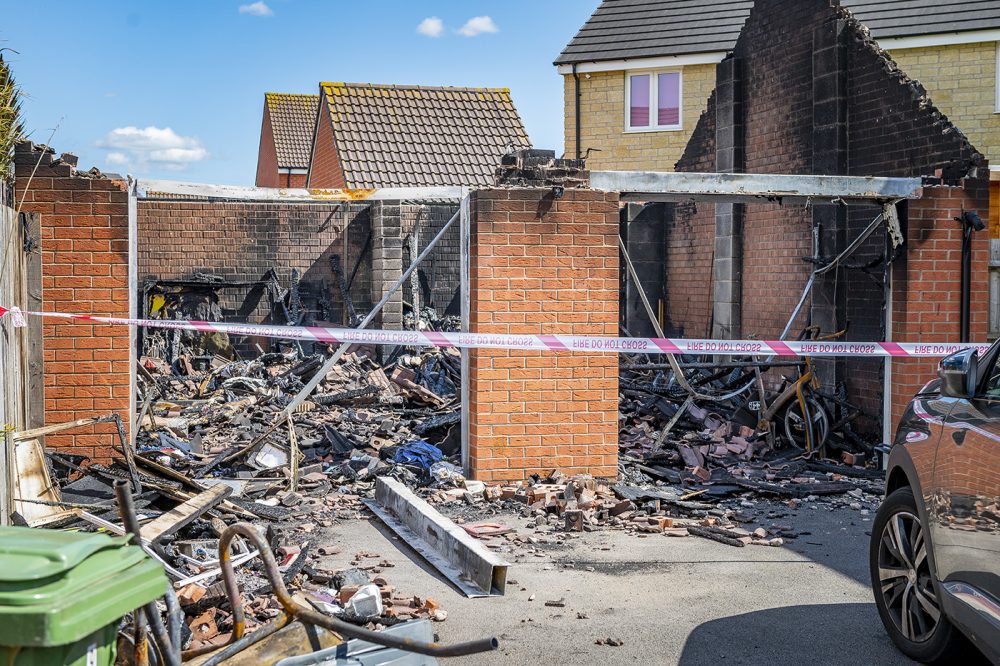 Luckily, no motor vehicles were in the garage at the time of the fire.
---
Smoke alarms really do save lives and serve as an early fire warning. Dorset and Wiltshire Fire and Rescue Service recommends that occupiers have a smoke alarm on every level of their home. Smoke alarms should be tested regularly, and the batteries replaced annually or as directed in the manufacturer's instructions.
More information on smoke alarms and home safety can be found on dwfire.org.uk.