A driver has crashed his car into a moving police car in Swindon town centre this evening.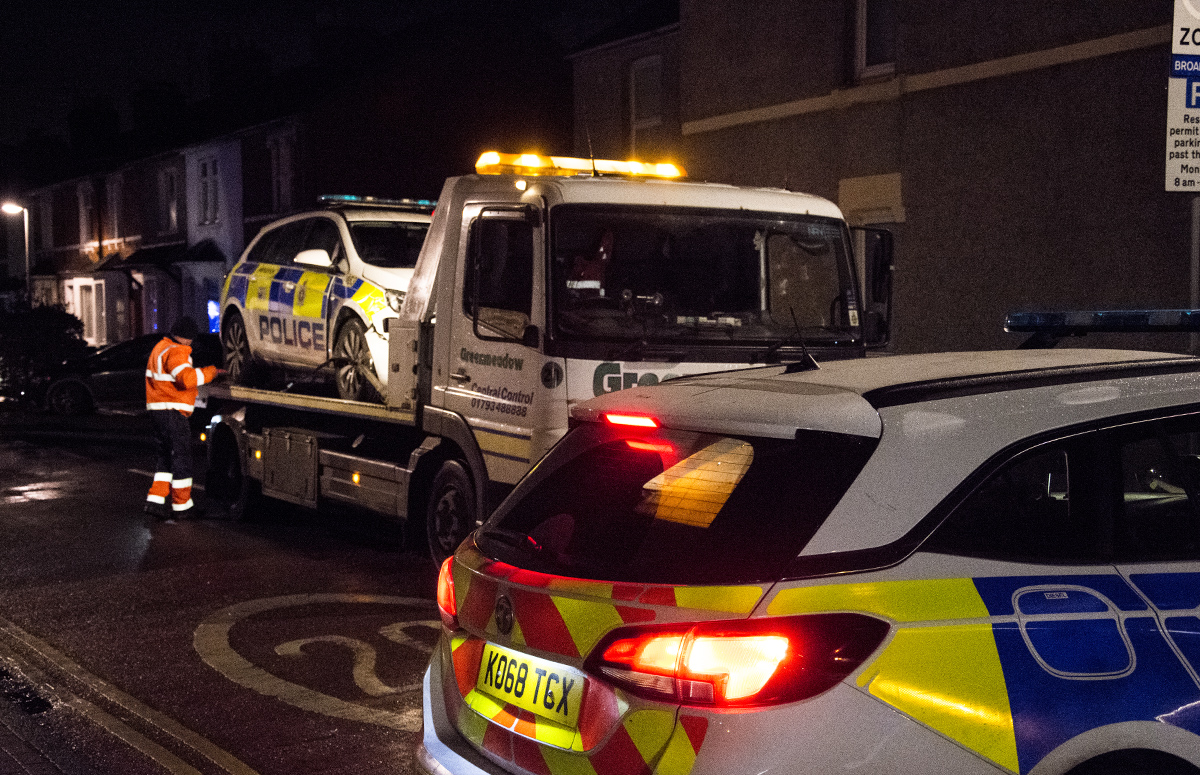 In an attempt to skip the rush-hour traffic, the Honda driver – a man in his 30s – took a number of shortcuts down alleyways in the Broadgreen area before the collision at around 5pm.
Driving without his vehicle's lights on, he emerged from the alleyway at some speed, crashing into a police car travelling down Graham Street, in the direction of Manchester Road.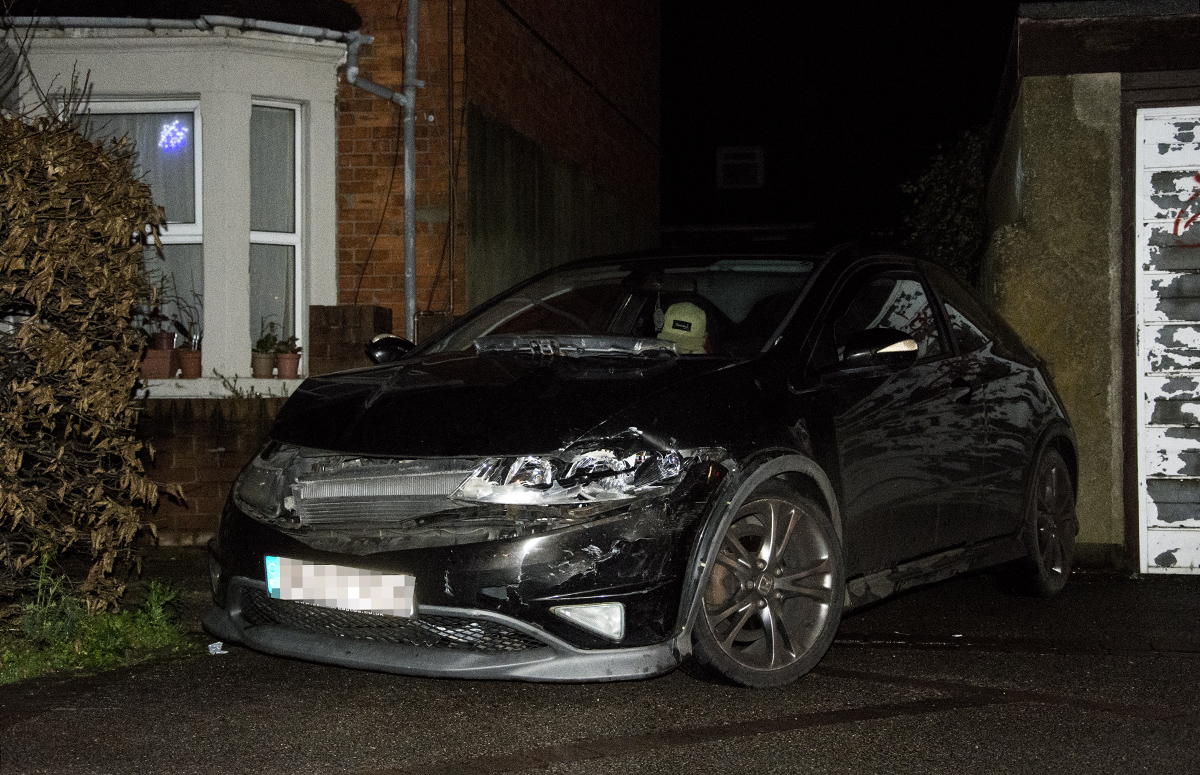 No one was injured in the collision, but a police car will be off the roads for some time.
The driver has been asked to report to Gablecross Police Station tomorrow and will be reported for the offence of careless driving, which he says he admits, he told our reporter at the scene.
Don't miss out on breaking local 999 news - follow us on Facebook now: