Another bag of clinical waste has been dumped in a Swindon street less than 24 hours since a batch of eight bags were collected by Swindon Borough Council.
The bag was fly-tripped opposite BBC Wiltshire, alongside McColl's at around midday today, being discovered by a Swindon Advertiser reporter who was in the area.
It is not yet clear where the bags have come from, however it isn't believed it's coming from a healthcare facility as empty cartons of juice and pizza boxes are mixed in with the medical waste.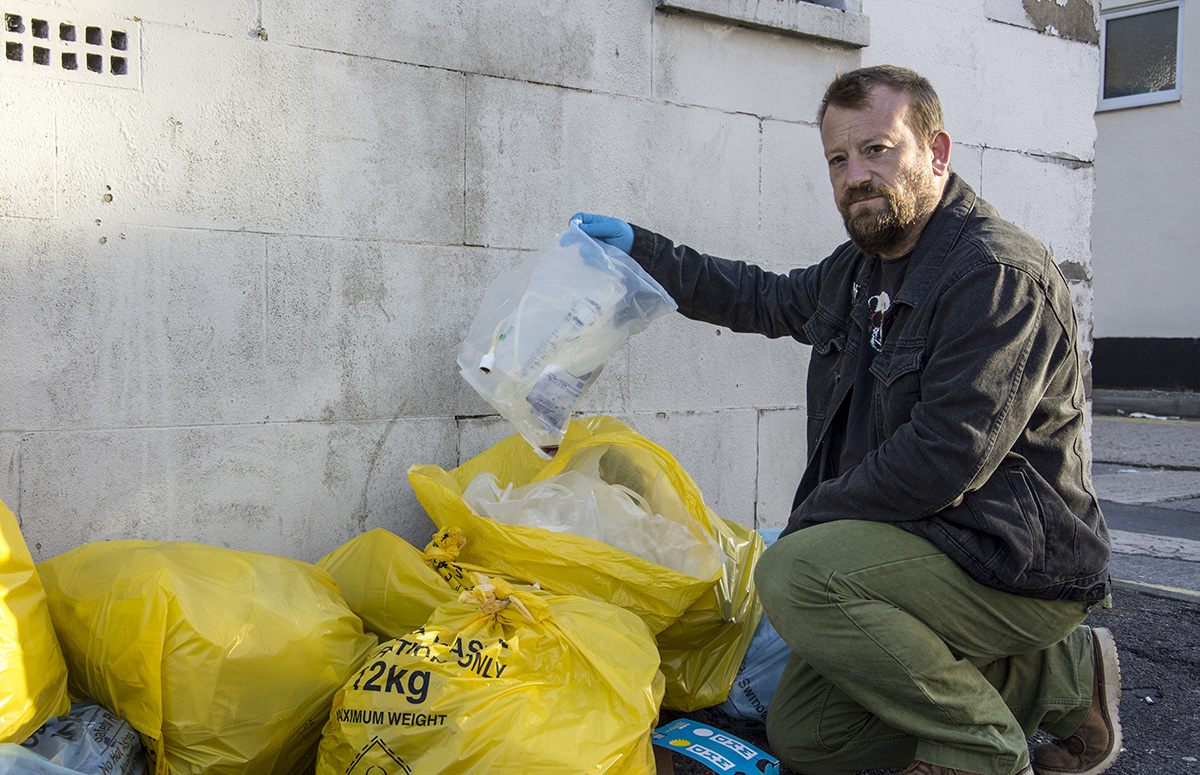 Councillor Toby Robson, who discovered yesterday's batch and had them collected by council officers, said: "I am utterly astonished to learn that another bag has been placed in the same place in the Prospect Place area, a mere 24 hours after the last bags were removed.
"The people doing this are acting either in complete ignorance of the law and common sense, or in total disregard for people's safety.
"If any health professional is involved, they need the book throwing at them. If its a private individual receiving care at home, they or their carers need immediate health and urgent education in how to dispose of this waste responsibly.
"Either way, we need an immediate and thorough investigation by the council to get to the bottom of things before anyone else is put at risk."
By law, infectious waste must be disposed of by incineration by a licensed company.
Swindon Borough Council, which has launched an investigation into the fly-tipping, said: "We received a call about this waste at around 4.40pm on Saturday and our Highways team were on site within minutes to clear it away. We would like to thank Mr Robson for reporting it to us.
"The waste has been taken to our depot while we investigate who left it there."
READ MORE: Ten bags of clinical waste fly-tipped just metres from restaurants
Don't miss out on breaking local 999 news - follow us on Facebook now: