A man from Chippenham was arrested in Bath city centre this evening, following an encounter with a new organisation that hunts sexual predators online.
The 38-year-old man is alleged to have arranged to meet who he believed was a 14-year-old girl, but was instead confronted by an undercover journalist from the newly formed south west England-based organisation Western Hunters.
STORY CONTINUES AFTER
Support Western Hunters – LIKE their Facebook page: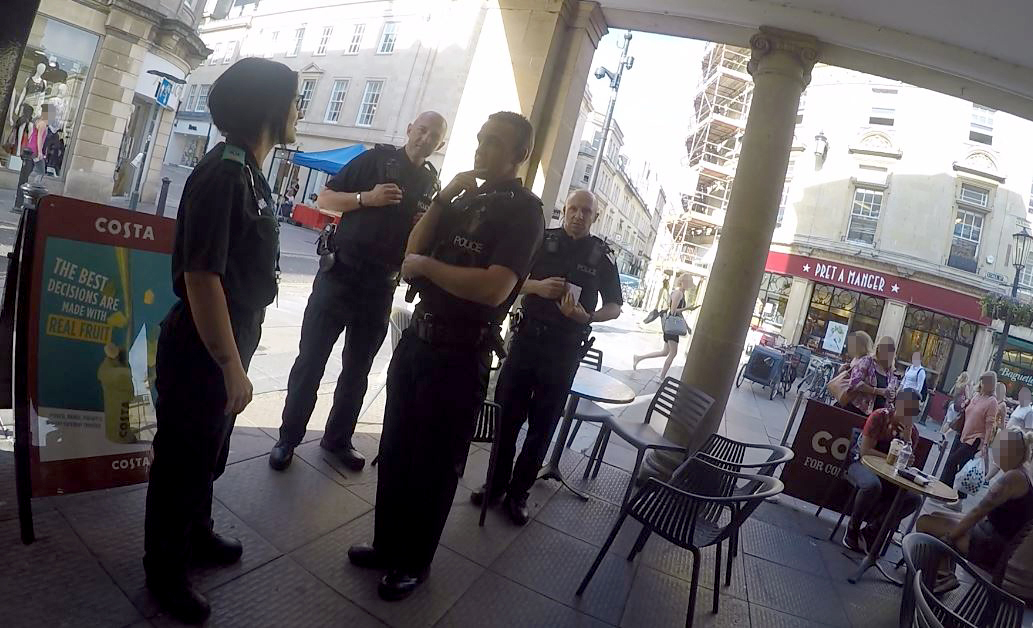 A spokesperson for Western Hunters said: "At around 5.30pm today, 20 June, one of our undercover journalists – often known to the public as paedophile hunters – met a 38-year-old man at the Costa Coffee store on Stall Street.
"He was there to meet one of our decoys, who was representing a 14-year-old girl, following a conversation on a meet up app earlier in the day.
"Subsequently, our undercover journalist detained the man (without any the use of physical force) for meeting a child following grooming under Section 15 of the Sexual Offences Act 2003. Although he did not meet an actual child on this occasion, the offence still stands.
"A short time later, Avon and Somerset Police arrived at the scene and our evidence was handed to the officers attending. The man was then arrested for the aforementioned offence and taken into police custody.
"We are unable to comment further or give more detailed information on this case while a police investigation is ongoing."
We've approached Avon and Somerset Police for comment on this incident.
You can follow Western Hunters on Facebook and Twitter.
Don't miss out on breaking local 999 news - follow us on Facebook now: