Four huge wildfires are raging on Salisbury Plain this afternoon (12 July).
A public byway past the scene on the training area between Urchfont to Upavon has been closed due to a significant smoke plume and risk to the public.
Four large wildfires, all separate from one other, can be spotted across the plain.
At around 1pm, two dozen soldiers could be seen marching towards to flames armed with fire beaters and leaf blowers in a bid to stop the spread.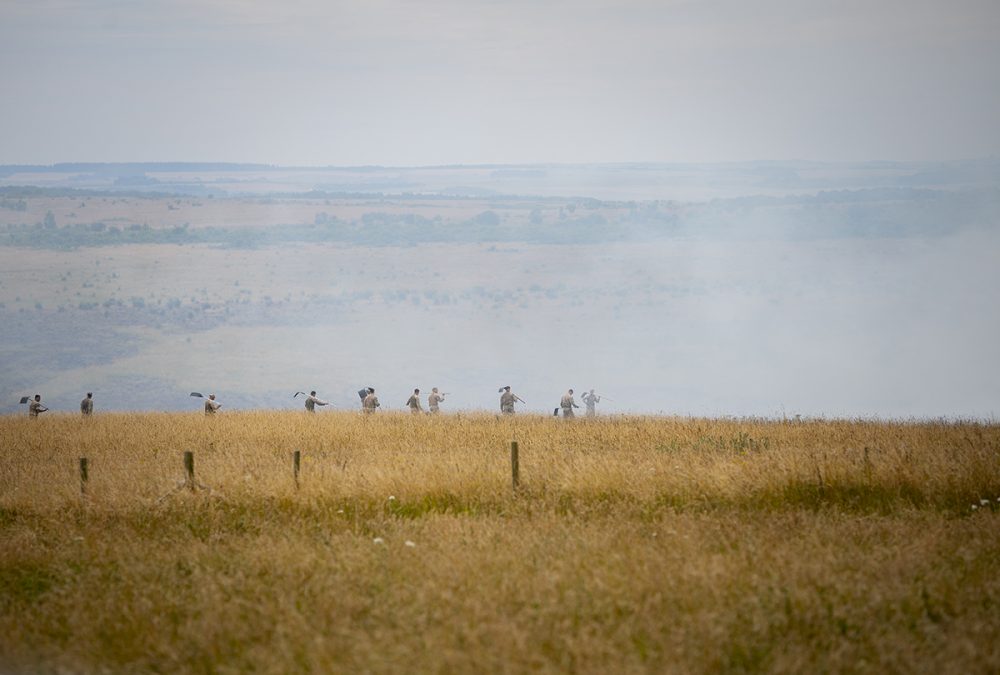 Dorset and Wiltshire Fire and Rescue Service (DWFRS) has units in attendance, with one four-by-four pickup truck from Cranbourne, Dorset, and fire officers. At present, they do not have any fire engines on scene.
The Defence Fire Service has a single fire engine at the incident, but it is not in use.
The blaze is expected to continue for several days.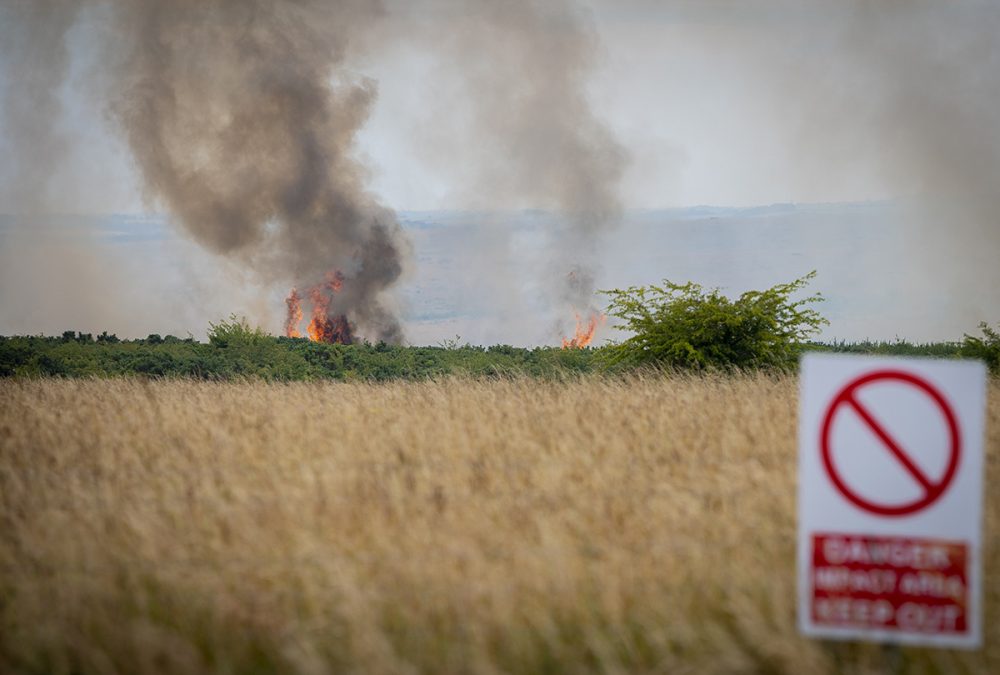 In a statement earlier today, DWFRS said: "Yesterday (11 July), during the day, the Service was advised by the military that there was a fire on Salisbury Plain, but we were not required to attend as it was within the impact area, and it is not safe for firefighters to go there due to the risk of unexploded ordnance.
"Last night, we did have four fire engines and two water carriers at a fire on the Plain near Enford, outside of the impact area.
"As at 9am this morning (12 July), we have no resources in attendance as the incident is being managed by our colleagues in the military, but we are liaising closely with them and will continue to offer support.
"If they request it, we may return to the scene if we can safely assist.
"We are aware the smoke plume is travelling some distance, towards Swindon, and would encourage residents to keep windows and doors closed to avoid breathing this in."