Local MP Michelle Donelan says a group of travellers in Chippenham have been ordered to leave.
Nine caravans, nine cars and two vans were parked in Levi's Park, off Goodwood Way and close to the town's main Sainsbury's store, late on Thursday night (16 June).
Article continues below advert
On Friday morning (17 June), Wiltshire 999s overheard a member of the group telling a local resident that "you better get used to it", before saying they "intend to stay for a month".
The community were unable to use the playing field – which has a small football pitch and fixed goals – during Friday's heatwave.
Article continues below advert
One local resident claims to have witnessed human extrement and waste being tipped behind a bench and in a hedgerow at the location, sparking health fears.
A number of "disturbances" caused MP Michelle Donelan to get involved – reporting the incidents to Wiltshire Police on the behalf of the town and liaising with Wiltshire Council.
"Several local residents have reported to me disturbances on Levi's Park in Chippenham, near the big Sainsbury's. I have reported this to Wiltshire Police and I am on the case", she said.
Adding: "I have heard reports of travellers defecating and hiding human waste behind a bench in the park.
"I am very concerned about this and the impact this will have on local children who play football on the grass."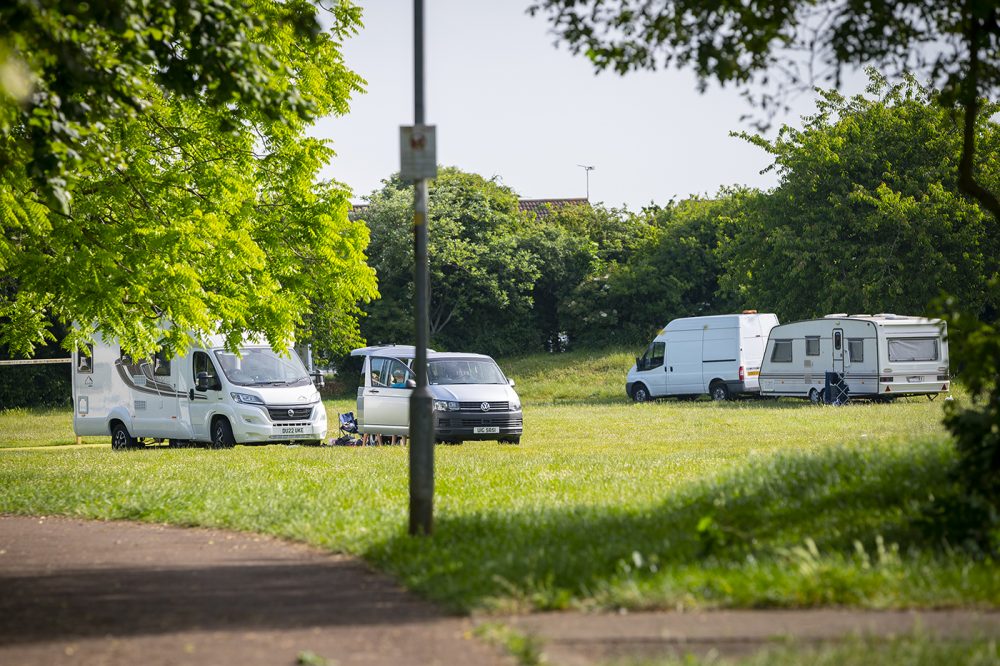 The MP later confirmed that Wiltshire Council visited the park on Friday afternoon, issuing the travellers a notice to vacate the site by Tuesday morning.
If the group ignore the legal request and fail to comply, the case can be passed to Wiltshire Police – which can force an eviction from the council-owned land.