A man's been arrested after running away from police officers in Swindon town centre.
The incident happened at around 5.30pm this evening, when more than a dozen officers – including firearms specialists and dog units – swarmed Westcott Place to locate the suspect.
The man is understood to have fled from police in the area of the car wash, running through the site and jumping numerous fences before he was arrested on Cambria Place.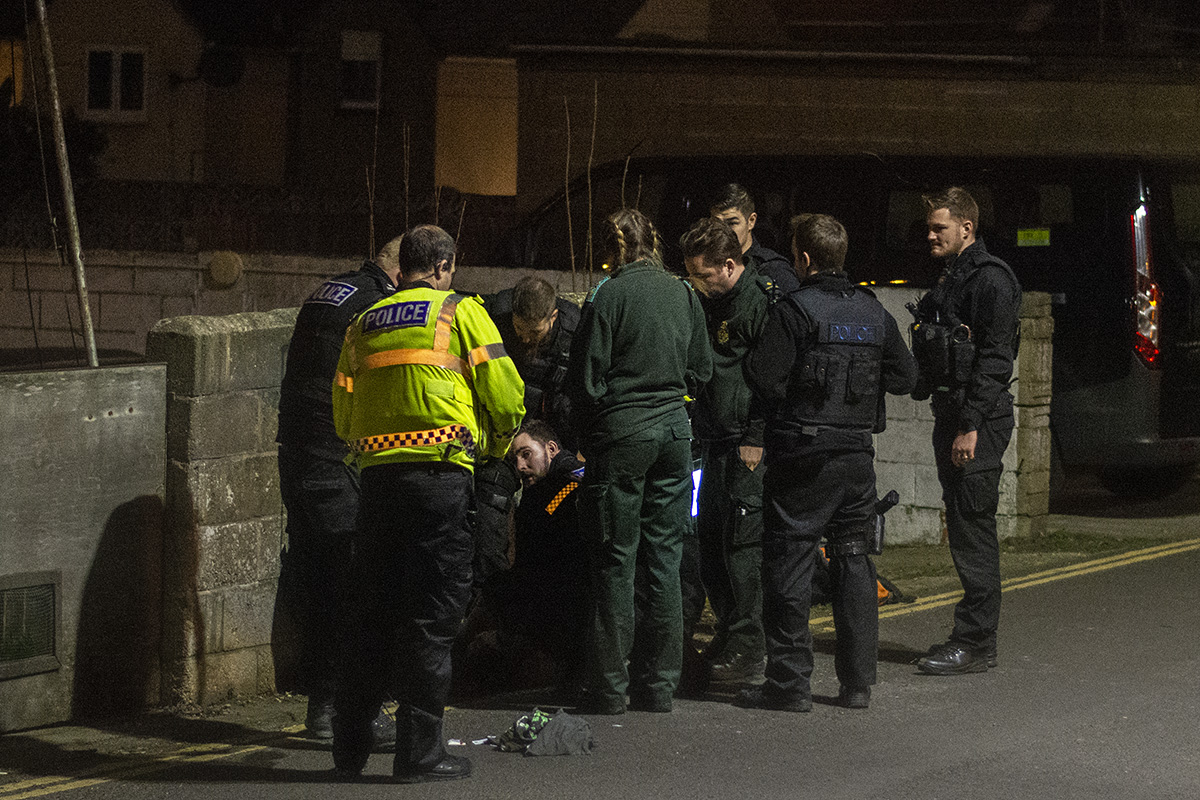 During the arrest he attempted to resist, fighting against the officers, so he was placed in leg restrains as well as handcuffs while backup was called for.
An ambulance was later called to the scene to check him over following the arrest.
The nature of the offence allegedly committed is not yet known, but we've approached Wiltshire Police for comment. An update is expected shortly.
Love Wiltshire 999s? We need your support. Due to declining revenue, we may not be around for much longer. Don't watch us disappear. If you'll miss us, why not contribute a small amount towards our running costs? If everyone who reads our news, helps to fund it, our future would be much more secure.
Don't miss out on breaking local 999 news - follow us on Facebook now:
---