Police in north Wiltshire are 'actively patrolling' the village of Hook as hundreds of motorists risks fines by ignoring an official road closure in place there.
Hook Street is closed in one direction at the entrance to Lydiard Park for 'the safety of all local residents' while roadworks are ongoing on the nearby junction 16 of the M4.
Despite the prominent road closure, up to 68 vehicles every hour are travelling through the no entry signage and into the path of oncoming traffic.
Between 5pm and 5.30pm on Wednesday evening, we counted 34 vehicles travelling through the road closure, one of which was a Cross Street Cars' taxi and another was a company van.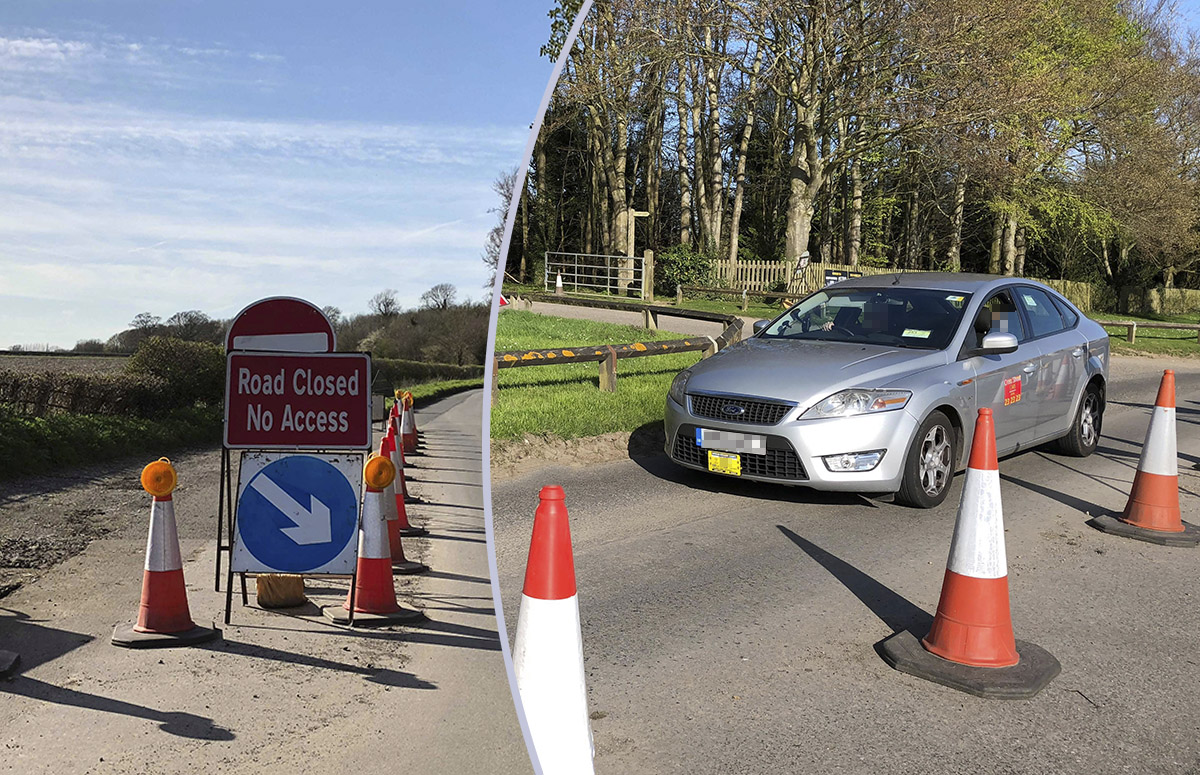 The Ford Mondeo taxi – carrying a female passenger at the time – passed through the no entry signs but stopped and reversed after spotting video camera filming.
We contacted Cross Street for comment on Thursday morning. But despite a number of calls with a manger, no statement was received before the story was published on Friday evening.
Sergeant Louis McCoy from Wiltshire Police said: "Currently there is a temporary restriction order on Hook Street and this is in place while the junction 16 roadworks are taking place. Officers from the North Community Policing Team are actively patrolling the area and will look to enforce the order.
"Hook Street is a narrow street with limited passing places and so the order is there to ensure the safety of all local residents who need access and to enable a clear flow of traffic.
"Prior to this order being in place, there were considerable issues with traffic coming to a gridlock due to the nature of the road.
"We are aware that people are breaching this order and I would like to emphasise that anyone who does, risks being caught and issued a fine."
Wiltshire Police were unable to confirm the number of fines issues so far.
Don't miss out on breaking local 999 news - follow us on Facebook now:
---