Political poster boards featuring the names of parliamentary candidates for Chippenham have been vandalised.
A number of Liberal Democrat and Labour Party boards were covered in paint, as well a car, in the Melksham area.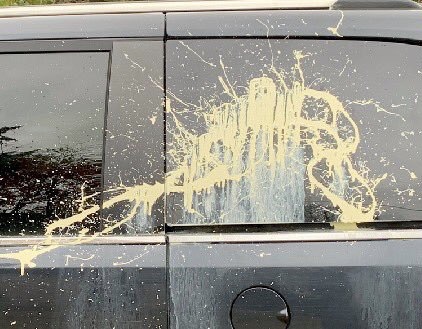 It's believed to have happened overnight in Spa Road and in Bradford Road just outside Melksham in the village of Atworth.
Helen Belcher, the Liberal Democrat candidate for Chippenham said: "I was told yesterday that three of my election stakeboards in and around Melksham had been defaced. This follows vandalism of Liberal Democrat signs in Staverton during May's EU elections.
"I utterly condemn the behaviour of the vandals, who in two of yesterday's cases also caused damage to property nearby. This vandalism is attempting to intimidate those who are legitimately expressing support for a mainstream political party with a real chance of winning in this area. Such vandalism should stop immediately.
"I call on my fellow candidates in the Chippenham constituency to also condemn such behaviour and promise that their campaigns will not promote such vandalism."
Don't miss out on breaking local 999 news - follow us on Facebook now: