A group of people have been photographed playing football in the middle of the M4 after being told to remain in their vehicles due to the risk of a major explosion.
Firefighters closed the M4 in both directions between junctions 17 and 18 earlier today while they fought a gas tanker fire, which could have blown up at any moment.
Despite motorists being asked by police and highways officers to remain in their vehicles, some took the the motorway for a quick footy match.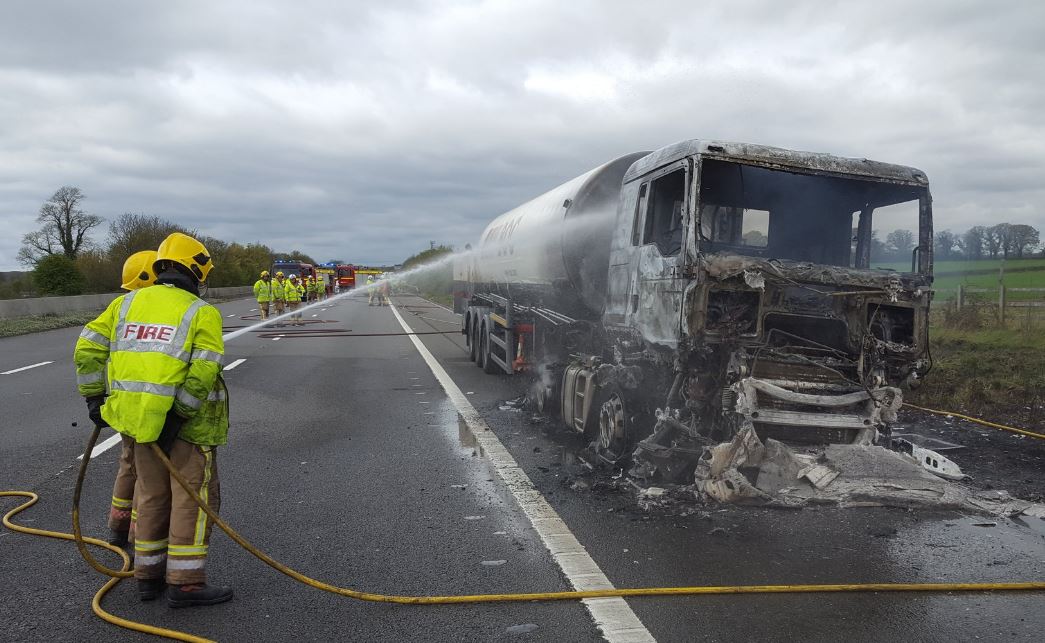 Jay Wheatley posted the photograph on Twitter, to alert Highways England.
The team that manage England's motorways didn't condoned their behaviour, replying: "Very dangerous and should never be done. An empty motorway is not necessarily safe, traffic could start to come through any time."
Don't miss out on breaking local 999 news - follow us on Facebook now:
---