An evil mother jailed for child cruelty flogged her dead baby's possessions on Facebook.
Stacey Davis, 35, left her twelve-month-old boy Ethan at home while she got her car washed, went to a shop and sat on a bench – before returning home to find him lifeless.
The youngster was also found to have suffered a 15cm skull fracture – but despite visible injuries and distress, she failed to take him to hospital for assessment or treatment.
Davis was given a two-year custodial sentence at Salisbury Crown Court on Thursday, having previously admitted a charge of child cruelty.
Following Ethan's death, the shamed mother listed his possessions for sale on Facebook, selling a 'Little Man's Savings' money box for just £5 – something most bereaved parents would treasure.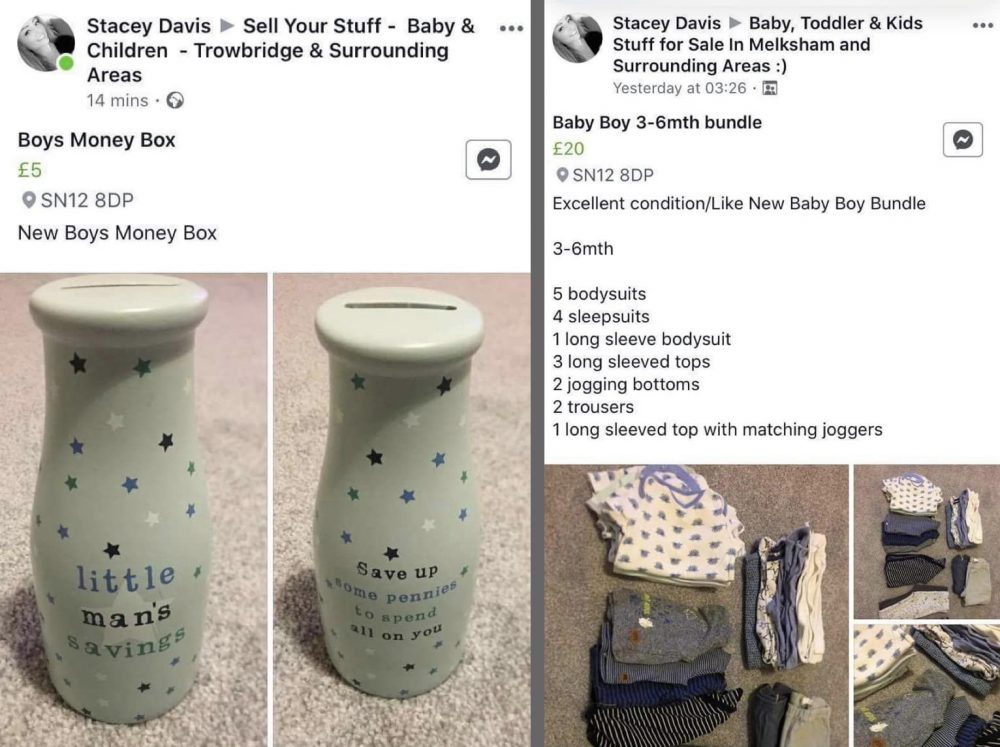 Davis also flogged a bundle of baby clothes aged 3-6 months, a bundle of tiny baby clothing and two all-in-one sleepsuits – including one that was Ted Baker-branded.
COURT STORY: Melksham mum jailed after she abandoned baby to die alone with skull fracture