A cyclist has been seriously hurt in a collision with a car in west Swindon this morning.
Emergency services were called to a roundabout on Grange Park Way, which connects with Sudeley Way, at 5.40am following reports of the crash.
"The cyclist, a man in his 20s, has been taken to Great Western Hospital by ambulance with suspected back injuries", a spokesperson for Wiltshire Police said.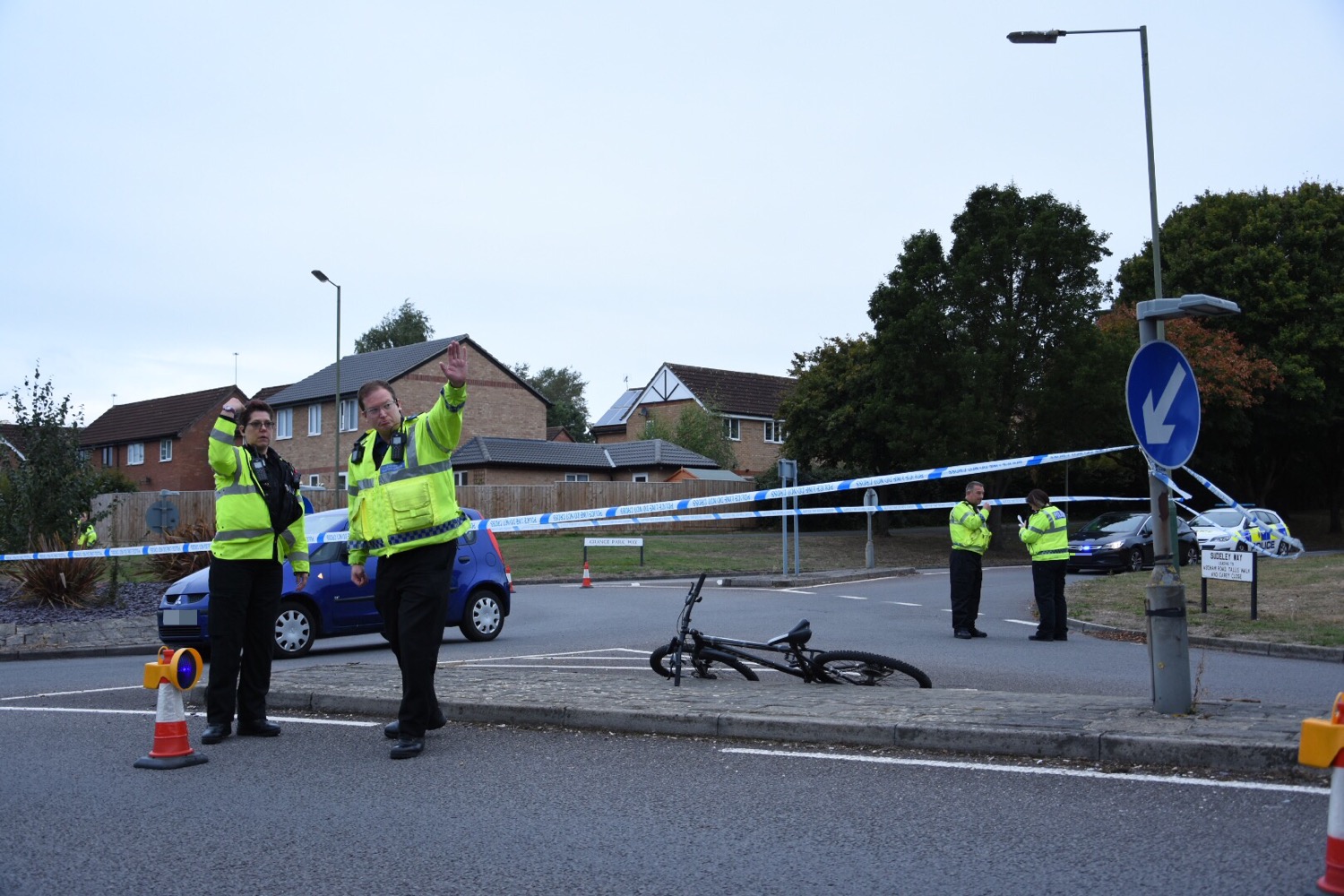 A blue Mitsubishi Colt and a bicycle involved in the incident were cordoned off by police.
A collision investigation was carried out by specialist roads policing officers from the Tri-force Collaboration, and the road later reopened at around 11am.
Love Wiltshire 999s? We need your support. Due to declining revenue, we may not be around for much longer. Don't watch us disappear. If you'll miss us, why not contribute a small amount towards our running costs? If everyone who reads our news, helps to fund it, our future would be much more secure.
Don't miss out on breaking local 999 news - follow us on Facebook now:
---