Wiltshire is one of those places in England that is a definite "must-see" if you are considering a tour of the UK. Much loved by locals and tourists alike, the county boasts beautiful countryside, historic landmarks, and attractions that will enchant you and amaze you.
This article will highlight some of the best places to visit in Wiltshire, from ancient historical ruins to one of the best known and much-loved Safari Parks in the UK. Wiltshire is a lovely part of the world to visit and really has something for everyone, no matter what your age.
Roves Farm, Swindon
If you're looking for a great family day out whatever the weather, then Roves Farm in Swindon could be just the ticket. You can sit on a tractor and explore the vast farm, meet and feed the animals in the Pets Corner or sit and enjoy your rural surroundings with a cup of tea and a slice of cake in the tearoom.
There's fun for all ages, with a heated "play barn" and outdoor adventure play area to keep your toddlers busy. And during the school holidays, there's a range of special events and themed activities with stories and games that will fill your and your family's day, come rain or shine.
Museum of Computing, Swindon
If you're looking to release your inner nerd, then Swindon's Museum of Computing could be just what you are looking for. Based in the heart of Swindon, there's a vast collection of retro computers and video games that will keep you busy all day.
Many of the exhibits are "hands-on" so that you can actually have a go yourself and see what computers and gaming were really like in the '70s and '80s before the likes of the Nintendo Switch and virtual reality.
Stonehenge, Salisbury Plain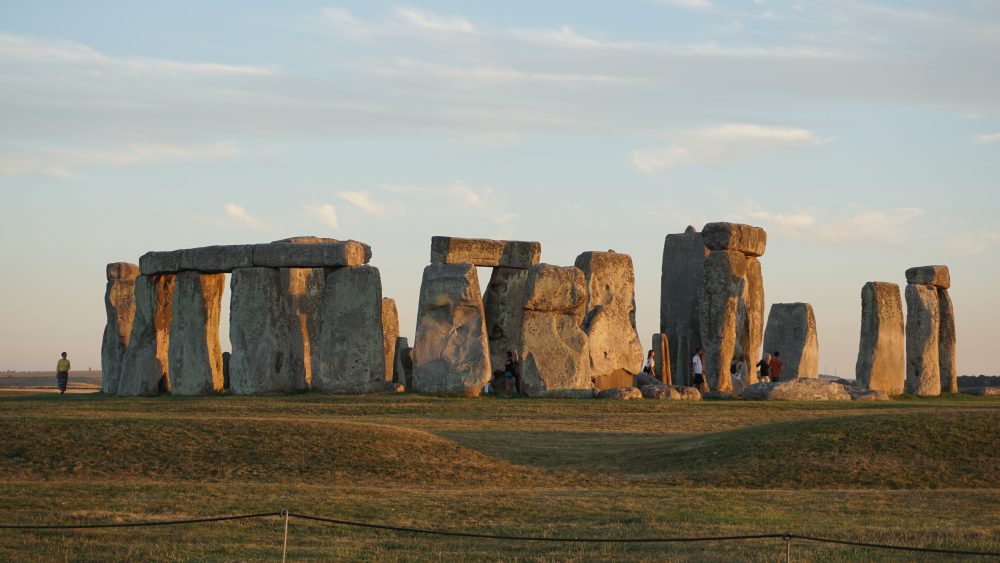 Famous as a Druid site that is not only steeped in history but also enchantment and magic.   Stonehenge is thought to have been constructed as a calendar to keep track of days, weeks and months and researchers are now linking the historical site in the UK to ancient Egypt.
For a structure whose construction began around 5,000 years ago and was completed in the Neolithic period, it's amazing to think it is still inspiring modern culture, from films and TV to books and gaming, where there are plenty of computer games and casinos titles based on ancient history.
Longleat House and Safari Park, Warminster
The UK's first safari park, Longleat has a lot to offer both seasoned and first-time visitors. Not only does Longleat House provide an astonishing look at Elizabethan architecture and beautifully kept grounds and gardens, but the safari park is home to some pretty amazing creatures, including the UK's only koala bears.
If you are an animal lover, then the drive-through safari is perfect for you, and you can see everything from wolves, hyenas and big cats roaming around in their open enclosures. You can even take a boat trip around the park, visit the sealions, and try to spot the park's hippos.
STEAM – Museum of the Great Western Railway, Swindon
If, like Michael Portillo, trains are your thing, then the Great Western Railway Museum STEAM is just the ticket.
You can get up close and personal to some pretty magnificent locomotives, drive the steam train simulator and even try out the interactive Great Western Railway Signal Box as you travel through the story-telling displays! The story of the Great Western Railway is retold at STEAM, and the museum is housed in the former Swindon railway works in a beautifully restored Grade II railway building.
Stanton Park, Swindon
A perfect place to go if you want a day out with your dog. Stanton Park has a nature reserve status and is home to a wide range of wildlife, including amphibians, deer, badgers, birds of prey, bats and moths and holds a Green Flag award.
With awe-inspiring hedgerows, wildflower meadows, and ancient woodlands that house some impressive wood carvings, this is a beautiful place for you and your four-legged friend to visit if you want to be at one with nature. Gates open at 8am every day and to top it all there's free parking.
Summary
So, whether you knew it or not there are plenty of things to keep you entertained in Wiltshire and of course our top picks isn't an exhaustive list.
There are numerous nature trails, water parks, houses, cathedrals and churches you can visit, all steeped in history that will amaze and enthral you for hours. And if you head over to Swindon, there's even a designer clothes outlet where you can pick up some amazing designer bargains at a fraction of the normal cost.