An elderly beekeeper's setup has been destroyed in what is believed to have been an arson attack.
89-year-old Ron Hoskins has spent the last 20 years researching and selectively breeding bees that are able to cope with Varroa Mite, which kill millions worldwide.
On Monday, his sheds and greenhouse at Stanton Park were burnt to the ground causing thousands of pounds worth of damage to generators, microscopy equipment, beekeeping suits and more. Dozens of bee hives were also vandalised or tipped over in the mindless attack.
Can you spare a small donation? Let's help Ron get set up again –
click here
to donate.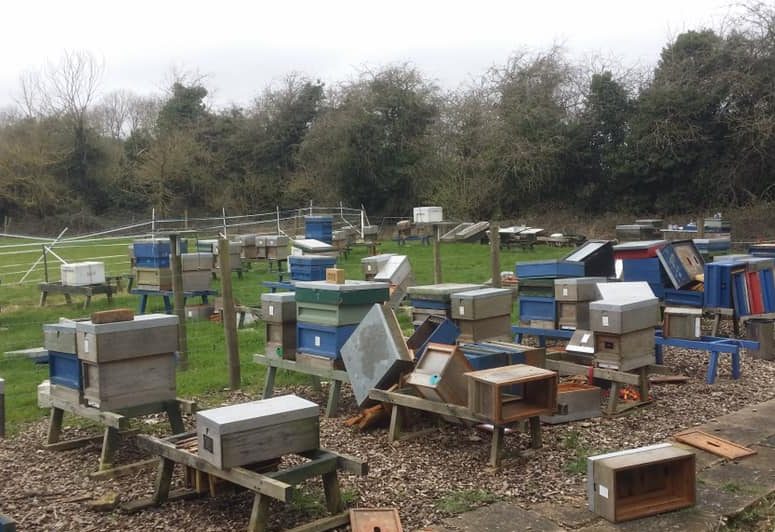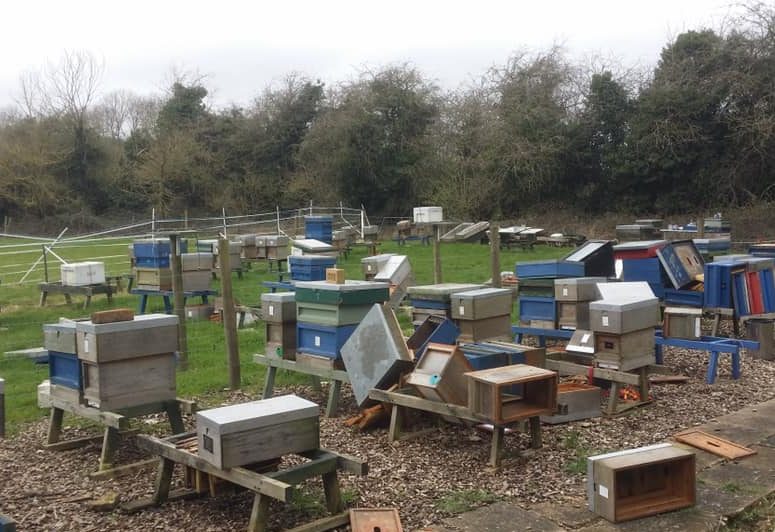 Firefighters were called to the scene on Tuesday when a passing family raised the alert – at that point the beekeeping area was only a smoldering heap of wood.
Posting on social media, Ron's son, Dave, appealed for anyone with information to come forward: "The chances are [the suspects] would probably smelt of smoke and got stung by the bees.
"My poor old dad is absolutely devastated. Any information would be much appreciated.
"If you know anyone that smelled of smoke or has been stung by bees in last couple of days please do the right thing."
Reporter Daniel Jae Webb has this special video report from the scene this morning:
Anyone with information about this incident should call Wiltshire Police on 101.