Six warrants were executed at addresses across Swindon this morning leading to the arrest of two men on suspicion of class A drug offences.
The warrants, which were conducted in Curtis Street, Stockton Road, Holbein Close, Lumley Close, Penhill Drive and Somerville Road, were led by officers from our Specialist Crime Department with support from proactive teams and local neighbourhood officers.
To gain entry to some addresses, support was provided by firearms officers with specialist method of entry equipment.
Thousands of pounds worth of class A and B drugs were seized, along with a number of assets believed to be proceeds of crime.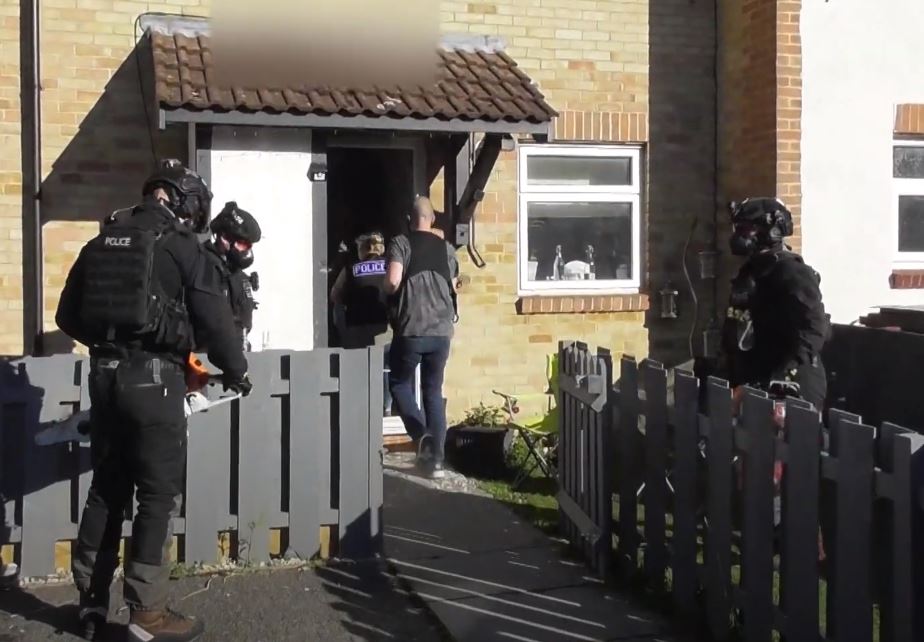 A 25-year-old man was arrested at an address in Curtis Street on suspicion of being concerned in the supply of class A drugs.
A 23-year-old man was arrested at an address in Penhill Drive on suspicion of possession with intent to supply class A drugs.
Two other people were also dealt with by way of a fixed penalty and caution in relation to cannabis-related offences and enquiries remain ongoing.
Detective Inspector Rab Macleod said: "Today's warrants were executed as part of Project Optimise which refers to our work to tackle serious and organised crime within Swindon and Wiltshire.
"During these warrants, we've seized thousands of pounds worth of illegal drugs which was no doubt destined for local drug users and set to cause harm within our communities. We've also seized designer clothing and footwear likely to be obtained through proceeds of crime.
"Unfortunately, this type of criminal activity has not slowed down during the coronavirus pandemic and those involved will continue to go about their activity no matter what. Today's warrants were all executed on housing estates in Swindon – with more people working from home than ever before, it's crucial that members of the public continue to help us tackle this criminality by reporting concerns about suspicious behaviour in their neighbourhood."
Don't miss out on breaking local 999 news - follow us on Facebook now: