Police officers were called to help catch a dog which was spotted running through fields and across roads near Chippenham this morning.
A local jogger assisted the police in their attempts to catch the husky-type dog in Notton, near Lacock, at around 10am.
The animal was seen running across the A350 on several occasions.
By 11am, the dog was safely caught by a police officer using their belt as a temporary leash.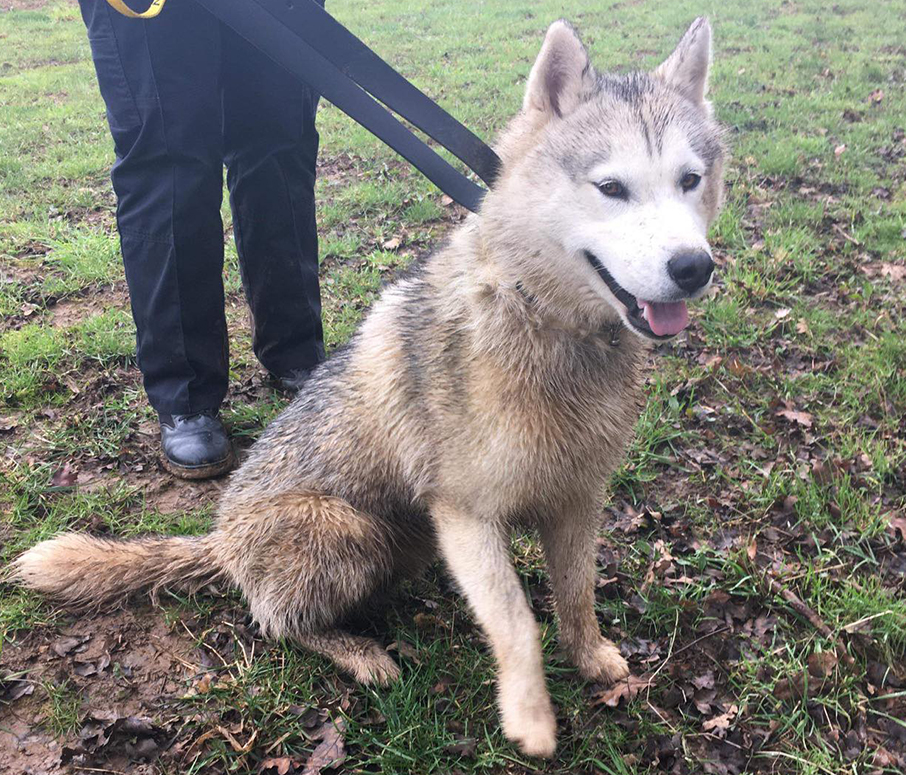 Officers, working together with the jogger who had followed the dog across a number of fields in order to track it, managed to get the fluffy pup into the back of the police car.
The dog was taken to Hale Veterinary Group in Chippenham for a check-up before being handed over to the dog warden.
---
UPDATE 3.30PM: Wiltshire Police has released a statement regarding the dog:
"Our officers found it in Notton, south of Chippenham, earlier this morning and we believe it had been spotted in the area yesterday as well.
"It is a male, with a yellow collar, but no tag, and unfortunately has not been microchipped.
"Therefore it has been collected by one Wiltshire Council's animal welfare officers and is being kept safe and well until its owner can be located.
"If it is your dog please call the council on 0300 4560107. You will need to provide proof of ownership."
---
Don't forget to follow us on Facebook and Twitter so you don't miss the latest 999 news. If you spot an ongoing incident please text our 24-hour tip-off line: 07794 802 940.
Read more news and interesting stories

👇