A pilot suffered serious injuries when he crashed into a crop field when he mistook it for an airstrip a crash investigation found.
The 82-year-old crash-landed his aircraft – a replica Focke-Wulf FW 190 – and it overturned onto its roof in the incident near Lower Upham Farm Airstrip off the A346 near Chiseldon in July.
Dozens of emergency services personnel, including two of South Western Ambulance Service's Hazardous Area Response Team (HART) from Bristol, attended the scene.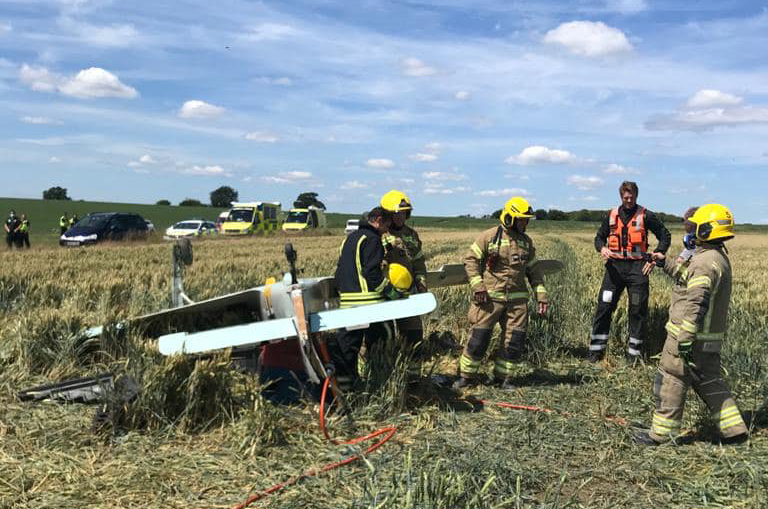 An Air Accidents Investigation Branch (AAIB) investigation found that the skies were bright and clear in the moments before the collision occurred at around 1.50pm.
Investigators concluded that on landing the aircraft, it travelled a short distance before 'stopping violently and overturned' onto its roof, trapping the pilot.
He was rescued from the plane by emergency services and taken to hospital. At the time, his injuries were classed a minor but Wiltshire 999s has since learned they were serious.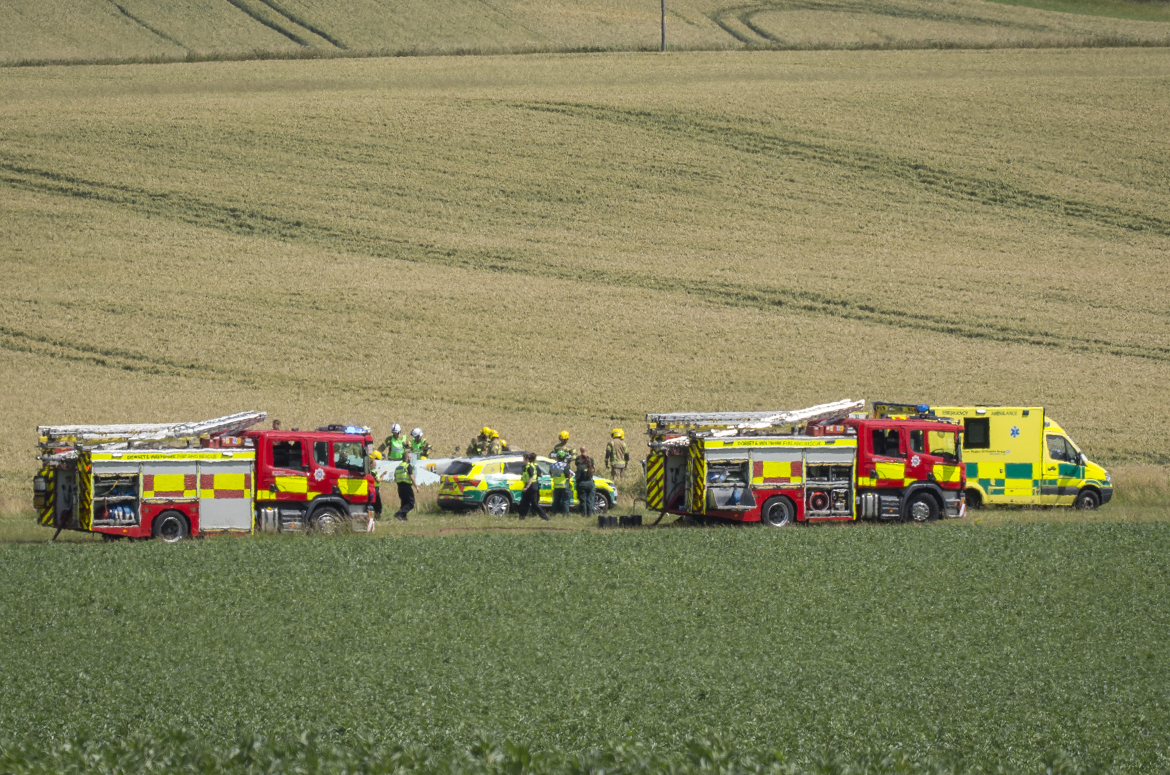 The AAIB found that the sunlight "may have reduced the contrast between the grass strip and the crops", which were already similar in colour.
Lower Upham Farm Airstrip has added additional markings to its site following the crash, making the airstrip more clearly visible from the air.
Don't miss out on breaking local 999 news - follow us on Facebook now: