A police community support officer and a journalist were less than a metre away from being stuck by a lorry while they stood on a road closure near Swindon this afternoon.
The road block was in place on the A4361 just outside Wroughton following a serious crash involving two vehicles further down the road in the direction of Devizes.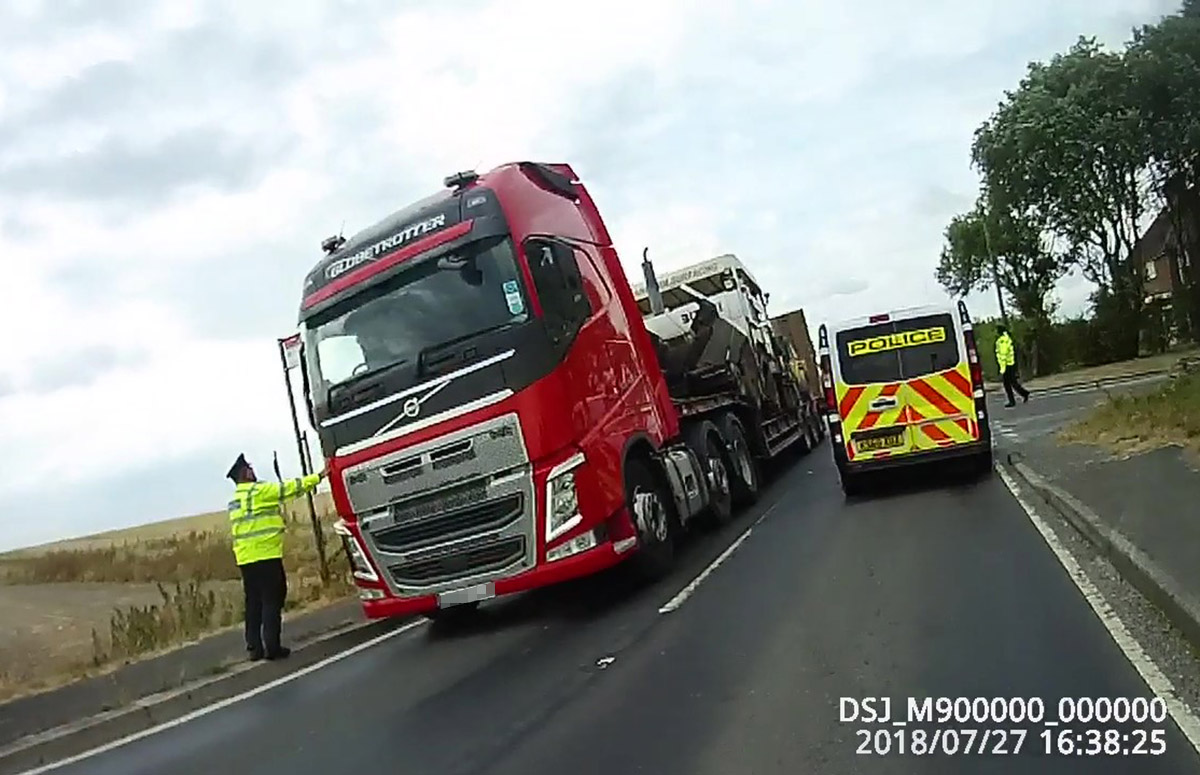 At just after 4.30pm, the pair were greeted by a HGV travelling at some speed through the well-established road closure on the wrong side of the road.
In the understandable shock of the moment, the police community support officer shouted "ohhhh, f***ing hell" while signalling the lorry to stop with his hands.
This was the moment that me and an officer were nearly wiped out by a HGV today. We were talking at a police road closure when the lorry driver decided to ignore the well clearly visible road closure and plough on through at some speed, missing us by just half a metre. pic.twitter.com/widi4w0jZ5

— Daniel Jae Webb (@DanielJaeWebb) July 27, 2018
The lorry stopped only a few metres into the road closure. An officer asked how it was possible to miss the 'road closed' and 'police accident' signs, along with a police van with blue lights on.
The lorry driver then reversed out of the cordon and took another route.
Don't miss out on breaking local 999 news - follow us on Facebook now:
---