A Corsham man has appeared in court accused of using a handgun to make threats.
Jamie Lee Sharman-Palmer, 33, appeared at Swindon Magistrates' Court charged with possession of a firearm with intent to cause fear of violence on Saturday (7 May).
It's alleged the defendant, of Dicketts Road, threatened a man in the Londis store on Pickwick Road whilst armed with a handgun on Thursday night (5 May).
Following the incident, officers conducted an extensive area search and arrested Sharman-Palmer.
Officers located a suspected explosive device during their enquiries, and Dicketts Road was closed whilst the bomb squad were called in. The device wasn't deemed illicit or viable.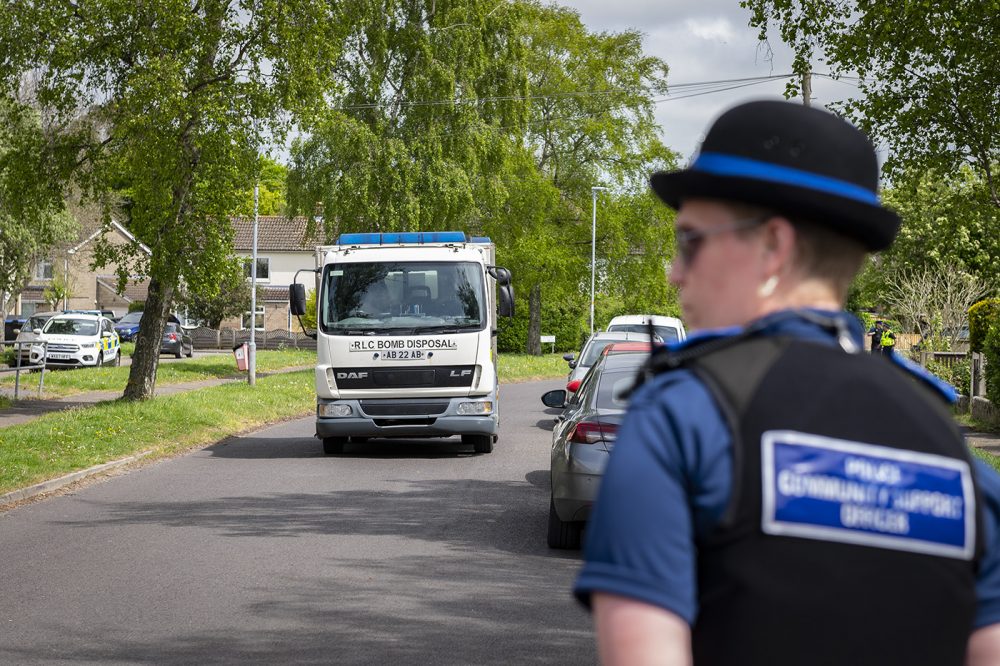 Various crime scenes were put in place around Corsham, including alongside the Digital Mansion, as detectives and specialist officers from the Foritute unit investigated the serious crime.
The charge is indictable only, meaning it can only be dealt with by a crown court. The case was sent to Swindon Crown Court for a plea and trial preparation hearing later this month.
Sharman-Palmer was remanded in custody ahead of the next hearing.