The military have seized a car from a quiet residential street in Swindon tonight as part of their ongoing investigation into the nerve agent incident in Salisbury and Amesbury.
A small white Audi was wrapped in a cling film-type material and put onto a trailer by military personnel at around 9pm, as a large number of police officers guarded the vehicle on Coronel Close, off Ermin Street.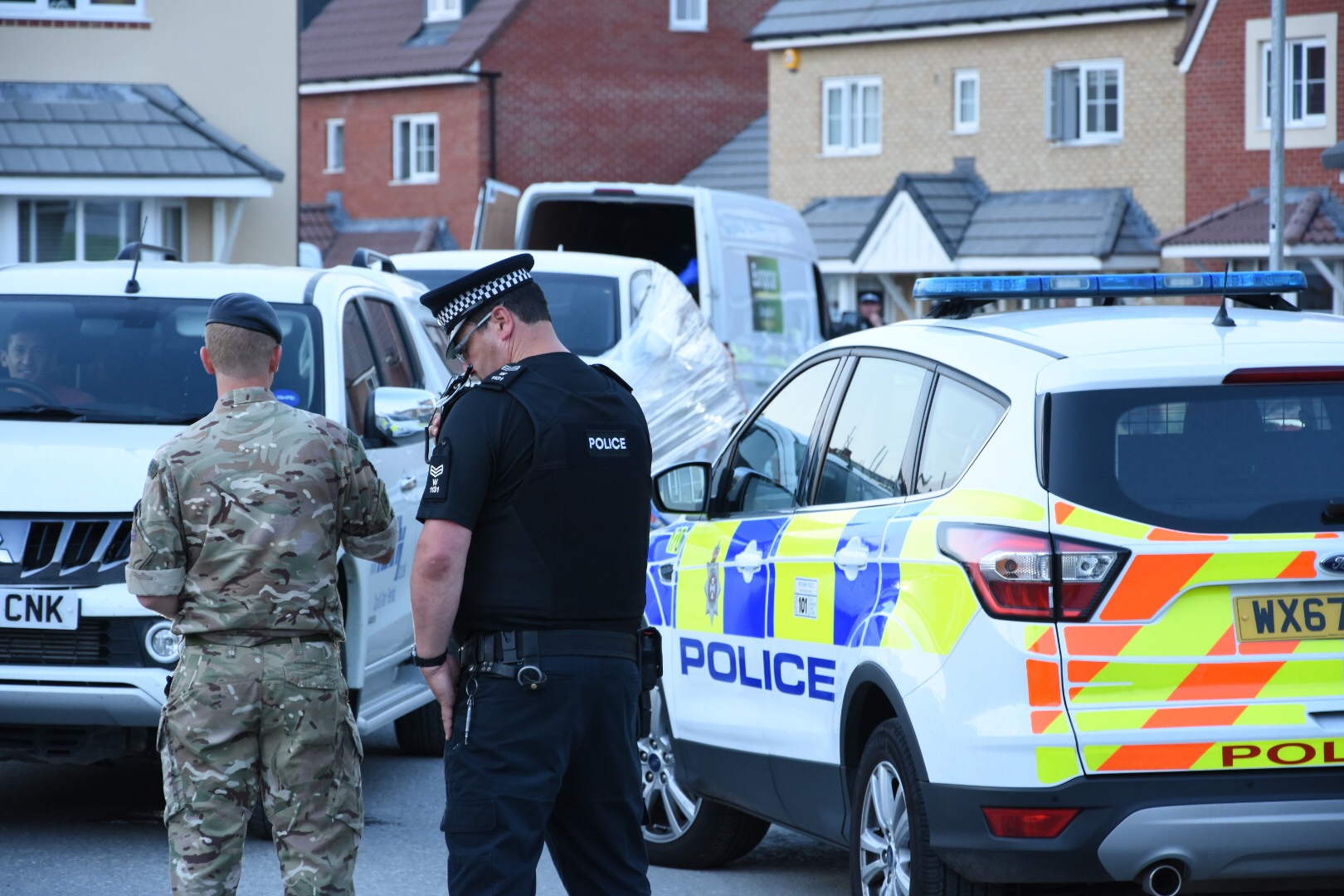 The car is understood to have belonged to a trainee critical care paramedic from Wiltshire Air Ambulance, not a police officer as initially reported.
All police officers and military personnel had left the scene at around 9.30pm.
A spokesperson for Wiltshire Police said: "Wiltshire Police have arranged the transportation of a car from an address in Swindon this evening in relation to the on-going incident in Amesbury.
"The public should not be alarmed by this. Those involved in the removal of the vehicle have the necessary training and expertise to carry out a variety of tasks, which includes the safe removal of vehicles.
"The current advice from Public Health England is that the risk to the public remains low.
"A dedicated phone line is up and running for anyone who has any concerns or information relating to this incident. The number is Freephone 0800 092 0410 or 0207 158 0124 if you are unable to access Freephone numbers."
Don't miss out on breaking local 999 news - follow us on Facebook now: