Biker cops from Avon and Somerset Police have been paroling the streets of Swindon today as part of a planned operation targeting youths who run riot on mopeds.
Over the past few months, the town's noticed a significant increase in young people – some armed with weapons – committing crimes such as vehicle theft, assault and public order offences.
The rise in anti-social behaviour has been prominent in the Pinehurst and Penhill areas of Swindon, where today a large number of officers from Wiltshire Police, supported by Tri-force roads policing officers from Gloucestershire Constabulary and Avon and Somerset Police.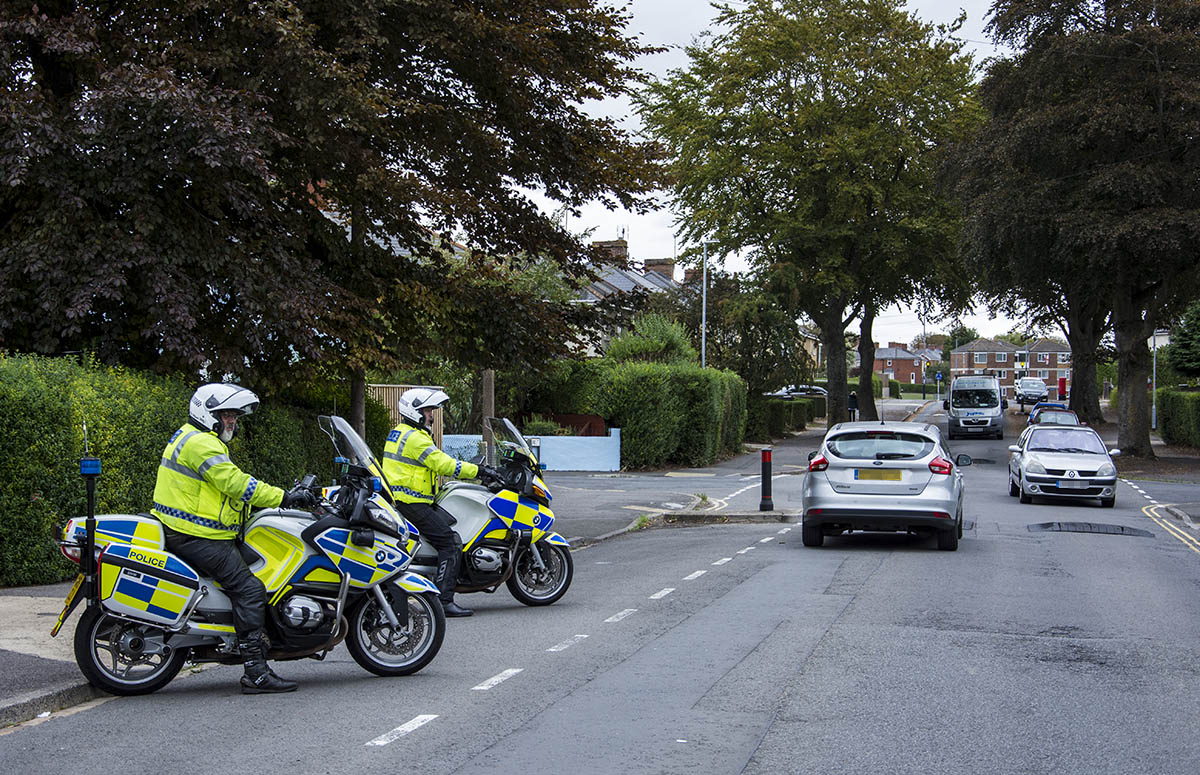 During the operation, ten vehicles were clamped for not having tax, four vehicles seized for no insurance and two traffic offence reports were issued for driving offences; one driver was using a mobile phone and one was driving without an MOT.
Sgt Caroline Burt, Swindon North Community Policing Team deputy, said: "The aim of our operation was to reduce the amount of un-taxed and un-insured vehicles on the roads in Pinehurst and I feel we have made a major dent in that number.
"The operation follows on from a number of reports from members of the public of anti-social behaviour in the area, which ties in with the use of illegal vehicles.
"Today's successful outcome is the result of local officers closely working with colleagues from Tri-Force Roads Policing and the DVLA – a partnership which we will use again as we continue to crack down on those vehicles and drivers which shouldn't be on our roads."
Don't miss out on breaking local 999 news - follow us on Facebook now: