A 60-year-old motorcyclist has been killed in a crash in Ogbourne St George.
The collision happened on the A346 between Swindon and Marlborough at around 11.10am this morning, Bank Holiday Monday 28 August.
The rider of a black Triumph motorcycle fell into the path of a blue Hyundia i10 – near the Whitefield Farm junction – for reasons currently unknown.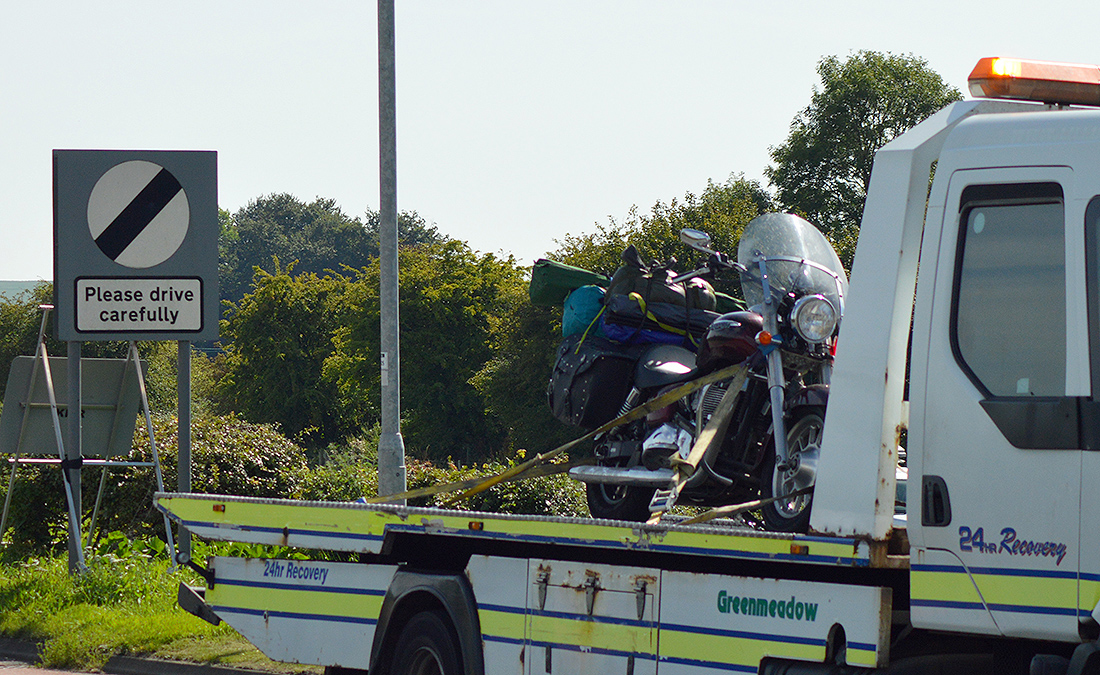 The rider was pronounced dead at the scene; a private ambulance was called to the scene at around 1.45pm and left shortly afterwards.
The road reopened at around 4.30pm.