94 people have been arrested in a fortnight of targeted operations on the railway.
Specifically focused on County Lines drug networks, British Transport Police has carried out work across England, Wales and Scotland.
Between 1 and 14 February, officers carried out 139 targeted operations, arresting 94 people, removing 45 lots of drugs, seizing £32,920 in illicit cash and removing 21 dangerous weapons.
These operations are planned using the latest intelligence and carried out almost daily by BTP's County Lines Taskforce – a police team dedicated to tackling organised criminals using the railway to transport drugs.
A key aim of the taskforce is to identify and safeguard vulnerable children and adults often used by these organised criminals to transport drugs and cash between import and export locations, which can be hundreds of miles apart.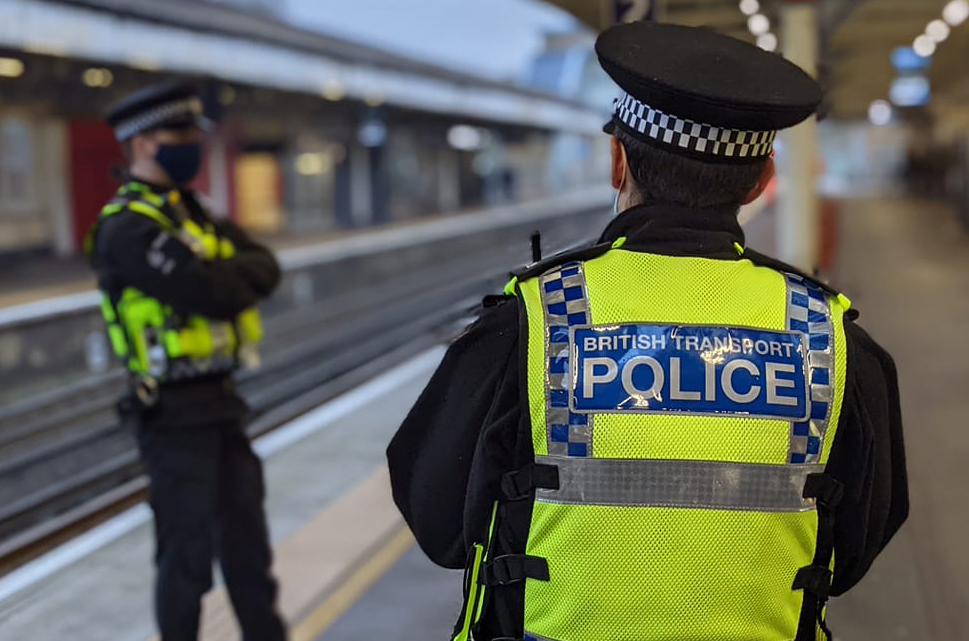 BTP County Lines Taskforce lead, Detective Superintendent Gareth Williams, said: "In the 14 months since our Taskforce was introduced, we have developed a picture of how these organised criminals use the rail network and vulnerable people to transport drugs and cash between locations.
"These operations working alongside our police colleagues are vital in disrupting County Lines activity wherever it occurs and reinforcing that the rail network is not viable place to export drugs across the county.
"A top priority of our dedicated Taskforce is to identify children who are being coerced into this criminal activity to get them out of harm's way and away from crime.
"That's why we've partnered with The Children's Society on its Look Closer awareness campaign, which encourages professionals and the public to spot the signs that a child may being groomed and exploited while on the rail network and report their concerns to us.
"If you believe a child is being exploited on the rail network, text us on 61016. In an emergency, always call 999."
Since the Taskforce was introduced with Home Office funding in December 2019, it has made 1,105 arrests, seized 576 lots of drugs and £368k in illicit cash, and removed 214 dangerous weapons from the rail network. It has also secured 15 modern day slavery charges.
Don't forget to follow us on Facebook and Twitter so you don't miss the latest 999 news. If you spot an ongoing incident please text our 24-hour tip-off line: 07794 802 940.
Read more news and interesting stories

👇