A former TV comic Terry Noble has had one of his toes amputated.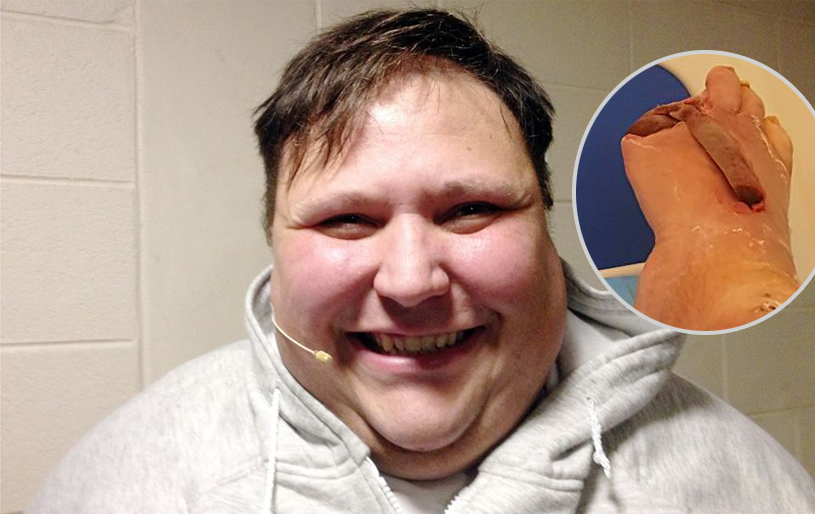 The Swindon actor is best known for playing Omelette in Lee Nelson's Well Good Show on BBC Three back in 2010 for one year.
Posting on Facebook, Terry shared a gory photograph of his post-operation foot.
The diabetic, who weighs 30st, suffers from ulcers on his feet.
As a result of infection, Terry has had to have his big toe on his right foot amputated and the top part of the foot clean as infection was 'getting into the bone and nerves'.
Doctors say that he may need his other toes to prevent future infections.