An alleged paedophile has been bailed to a 'beautiful house overlooking a loch' which he rents from a convicted sex offender, a court heard.
Former Honda worker Nicolas Godber, 52, was arrested at his former address in Thorney Park, Wroughton, after being confronted by paedophile hunters on 13 June last year.
He appeared at Swindon Magistrates' Court this morning charged with numerous offences, including the possession of more than 1,200 indecent images of children.
The defendant, of Argyle Street on the Isle of Bute, Scotland, also faces three counts of sexual communication with girls under the age of 16 and possession of a beastiality image involving a dog.
Godber, who was remanded in custody overnight having been arrested on a warrant, was further charged with failing to attend his first court appearance on 26 May.
He gave no indication of pleas relating to the sexual offences but admitted the single charge of failing to surrender to court. He was fined £50.
Magistrates declined jurisdiction on the case, sending it to Swindon Crown Court. A plea and trial preparation hearing will take place in July.
A full list of the charges Godber faces:
• Making (possessing) 378 indecent images of children – category A (involving penetrative sexual activity)
• Making (possessing) 576 indecent images of children – category B (non-penetrative sexual activity)
• Making (possessing) 254 indecent images of children – category C (images not falling within categories A or B)
• Three counts of engaging in sexual communication with a child under the age of 16
• Possessing an extreme pornographic image portraying an act of intercourse or oral sex with a dead or alive animal – namely what is believed to be a dog
Kate Prince, prosecuting, magistrates to remand the defendant in custody concerned that he is renting a property belonging to a Category 1 (Multi-Agency Public Protection Arrangements (MAPPA) sex offender.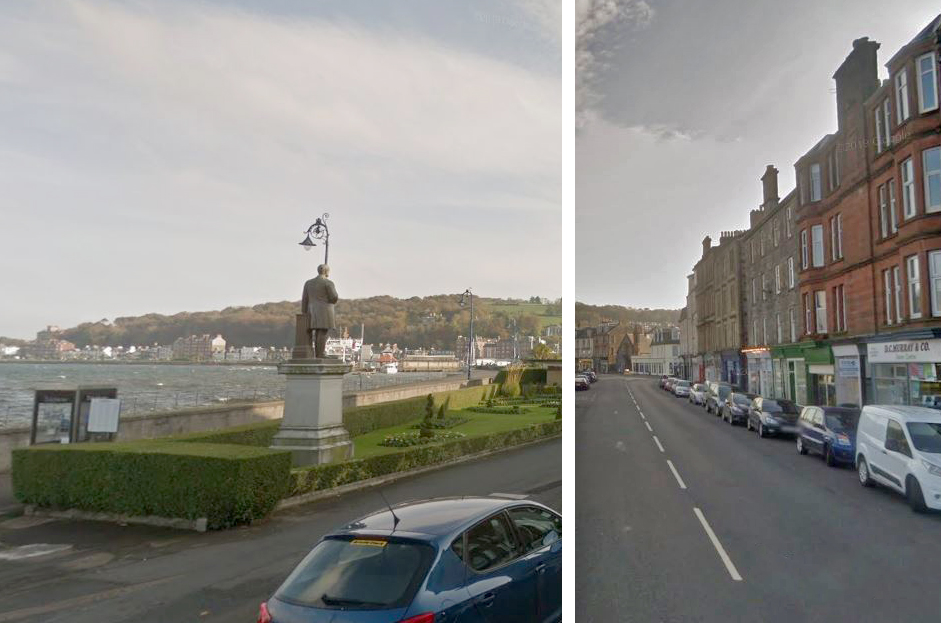 She told the court that police in Scotland have used 688 hours searching for Godber after they carried out a welfare check – including the use of the coastguard and helicopter. He told them he was suicidal and "only living for his two dogs", raising serious concerns about his mental health.
Ms Prince said she feared he was at a "greater risk" of self-harm due to the case proceeding to Swindon Crown Court.
Leanne Ballato, defending, said her client found the property to rent via Zoopla and went through an estate agent – stating Godber did not know he was renting from a sex offender. He moved to the Isle of Bute after his relationship with his wife broke down.
She asked for the court to bail him to his "beautiful house which overlooks the loch" with the requirement to regularly present himself at a police station.
Magistrates bailed him to his home address with the requirement to report to his local police station on a Monday, Wednesday and Friday every week. The defendant will also be curfewed between 9pm-6am daily, monitored by a GPS tracking device.
Don't forget to follow us on Facebook and Twitter so you don't miss the latest 999 news. If you spot an ongoing incident please text our 24-hour tip-off line: 07794 802 940.
Read more news and interesting stories

👇